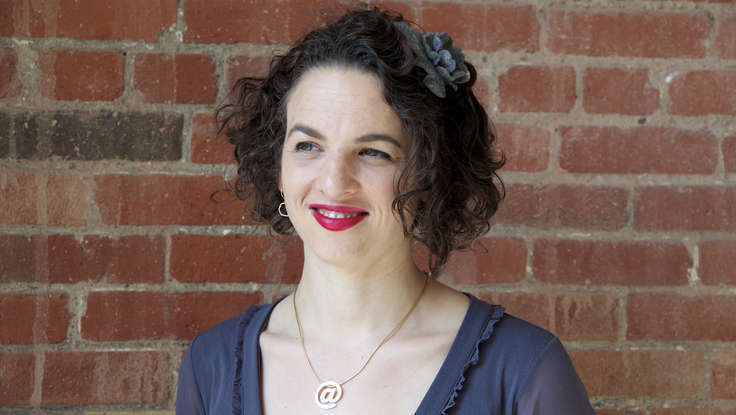 The Web
| August 08, 2012
Digital Wonder Woman: A Profile of Internet Speaker Alexandra Samuel
A recent Vancouver Sun profile takes us inside the busy world of internet speaker Alexandra Samuel
, who is perhaps best-known for her
TED talk
in which she argues that our online personas count as "real-life, too." Samuel, the profile notes, is a digital savant, mother of two, entrepreneur, PhD,
Harvard Business Review
blogger, director of the Social + Interactive Media Centre at Emily Carr University, Wonder Woman fan, and all-around human dynamo. Her work places her at the unique intersection between the digital space, the business community, and academic research, each of which contribute to her leadership position at Emily Carr U, despite having no background as an artist.
Yet blending together diverse and disparate-seeming disciplines is second-nature to Alex Samuel. The internet is a tool with the potential to do enormous good, she
tells
The Sun
, but how we use it is up to us. It doesn't have to be about just shopping and browsing; it can be a forum for political activity, environmental engagement, and economic development. Living online with meaning and intent can be achieved with the right perspective—and Samuel walks the walk.
As a speaker and a digital cartographer, she draws a compelling map of the kinds of conversations that we can have on the internet—conversations that engage democratic processes, foster creativity, and develop healthier, more meaningful companies and lives, both online and offline, which, in her world, are one and the same.