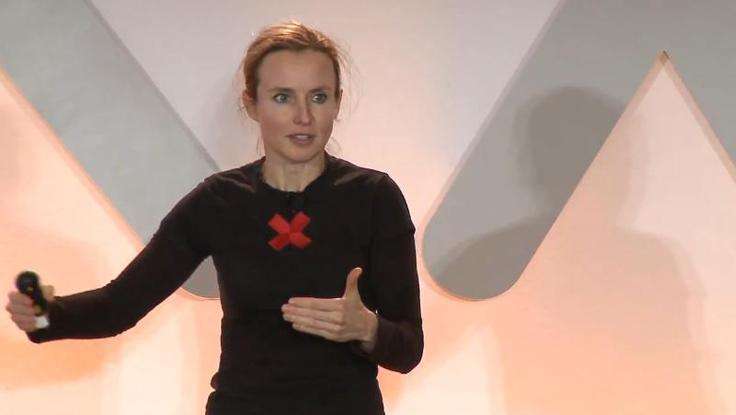 Innovation
| February 20, 2013
Can We Re-Purpose Drones? Innovation Speaker Natalie Jeremijenko [VIDEO]
What if war didn't need to have irreversible consequences? What if there was a way to achieve political and tactical goals without the tremendous loss of civilian life? These are the questions that fascinate innovation speaker
Natalie Jeremijenko
. As the former Director of Yale's Engineering Design Studio, and the current Director of the xDesign Environmental Health Clinic at NYU, Jeremijenko has spent much of her life engrossed in technological development. As she explains
in a new lecture
, she used to shy away from projects that could potentially have military applications. Not only that, but she argues that many women have reportedly left technical fields because they want to use technology to help—not harm—people.
Jeremijenko thinks that we need to redefine how we think about the role of technology in war—and as a whole. "War is defined by technology," she says in the keynote, "and if war is defined by technology then technologists may be able to do something about it and redefine that technology." Today's war, she explains, is largely defined by the targeted killing done by drones. While drones are still responsible for killing others, they don't attribute to the same loss of life as a nuclear attack, for example. Further, drones do not require personnel to man them who could potentially become injured during the targeted strike. While Jeremijenko agrees that there is something more palatable about using these drones instead of other war tactics—we can still do better. We can redesign these drones to do something else; something less destructive. Maybe even something with the potential to do good.
A great deal of Jeremijenko's work revolves around the idea that technology can be used to produce positive social benefits. While we traditionally think of drones as vessels for military attack, there are many other uses for this technology—we just need to train ourselves to think outside of the box. A gun that cannot shoot at will but can only retaliate when shot at, is one example of a new way of thinking about the use of technology in warfare. But what's more, she argues, is that we need to imagine new ways of using existing military technology to do good, instead of relegating technological advancement to the sole purpose of destruction.