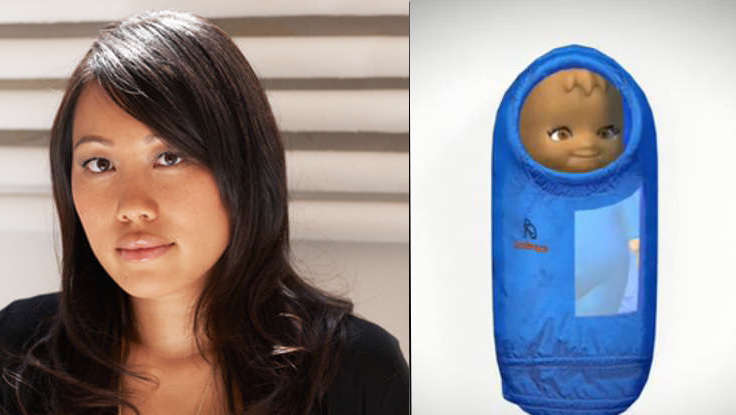 Innovation
| February 28, 2013
Disruptive Technology: TechCrunch Profiles Jane Chen & Embrace
"As the team walked through some of its design concepts, it felt like this would be the product that Apple would create if it were in the healthcare space,"
TechCrunch writes
of
Jane Chen
's Embrace Infant Warmer. "There's that much attention to detail here." The website recently profiled the innovation speaker's breakthrough health care product and the positive work that
Embrace
Disruptive Health Care Technology is doing around the world in a recurring column called 'The Weekly Good.' As a co-founder and CEO of the company, Chen has helped bring inexpensive and much-needed medical technology to the most vulnerable people in the developing world—premature babies. With millions of babies being born prematurely every year, the biggest threat to their survival is not being able to keep their bodies warm, due to a lack of incubators and medical facilities. Thanks to the low-cost, easy-to-use technology in the Embrace warmer, countless children's lives have been saved.
In the feature, prominent angel investor and 500 Startups founder Dave McClure also had a positive outlook for the company. Thanks to the low cost of the warmer, hospitals and mothers can afford to purchase and operate the device. McClure says that the Embrace technology has provided the opportunity for "India [to] lift India up and not rely on anyone else." The war,er returns a semblance of control and independence to mothers in developing countries—and allows them to care for their own children in ways they may not have been able to before.
At around $200, the infant warmer is one percent the cost of a traditional warmer. Because it does not require electricity to operate, it is suitable for children who live in areas without access to power. It's an idea so disruptive and with so much potential that even GE (who designed a much more expensive incubator that the Embrace team was inspired by) has partnered with Embrace to help distribute the product around the world. Chen, who is also a TED Fellow and frequent speaker on the TED circuit, uses the success of Embrace as a case study in her keynotes. She explains that making positive change in the world doesn't require the most expensive or technologically advanced designs. Rather, it is the simple, straightforward devices that can make a meaningful impact on those who need it the most.