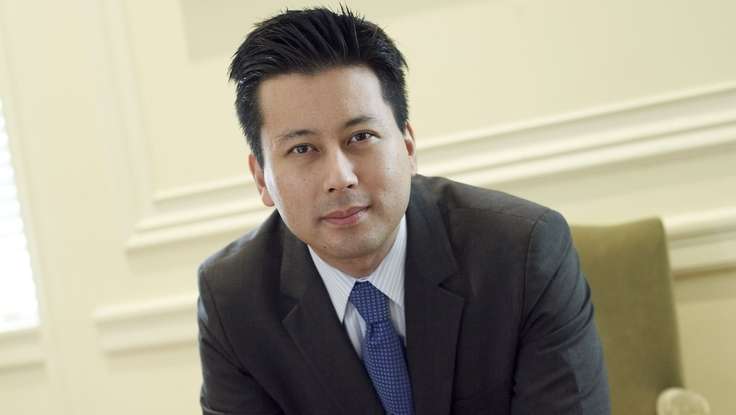 Social Change
| March 26, 2013
Proposition 8 Goes To The Supreme Court: Kenji Yoshino Weighs In
In what could become a landmark civil rights case,
Hollingsworth v. Perry
and
United States v. Windsor
will be heard by the Supreme Court this week. Both cases involve the constitutionality of same-sex marriage. Human rights speaker
Kenji Yoshino
(who is currently writing a book that documents the Prop 8 litigation) has appeared on
numerous media outlets
to discuss the potential outcomes of these hearings. The first case will be heard Tuesday and is a challenge to Proposition 8 (a ballot initiative passed in California that outlawed same-sex marriage). The second, which will be heard Wednesday, will determine the constitutionality of the Defence of Marriage Act (DOMA), which defines marriage as a union between a man and a woman.
Yoshino, a bestselling author and professor of constitutional law at New York University School of Law, tells
The Take Away
that the Supreme Court will likely rule for the plantiffs in regards to Prop. 8, "but on one of the intermediate grounds." In short, he says that the court is likely to rule one of three ways. The first ruling option is that the defendants do not have standing to bring the case before the court and therefore, the case will go back down to the district level and allows a previous district ruling in favor of the plantiffs to stand. The second, is that it is ruled unconstitutional for California to originally grant the right for same-sex marriage and then rescind it. The final ruling option is one where the eight (soon to be nine) states which currently allow same-sex domestic partnerships or civil unions must allow same-sex marriage. He also predicts the court will strike down the Defense of Marriage Act. "The reason that [DOMA] is more vulnerable than Proposition 8," Yoshino says, "is because marriage has traditionally been an issue of state law, rather than federal law. So the 1996 Defense of Marriage Act is really a usurpation of the traditional relationship between the federal and state governments on the side of the federal government."
Regardless of the outcomes, the rulings are sure to trigger a nationwide debate on same-sex marriage and LGBT rights—something that Yoshino tackles in his writing and keynotes. Called "the face and voice of the new civil rights" by Barbara Ehrenreich, Yoshino is one of the world's foremost voices on issues of justice and diversity.