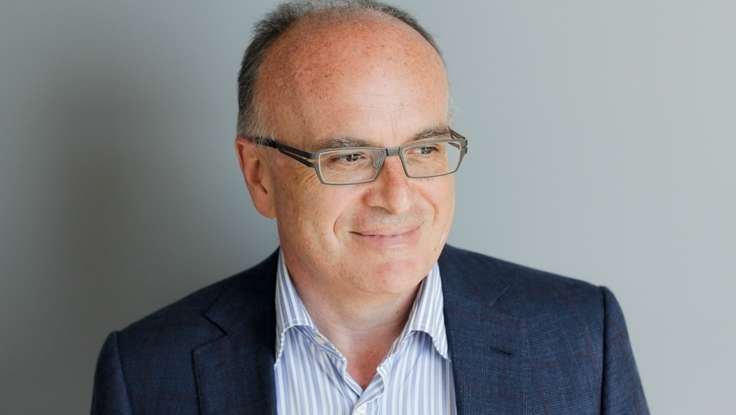 Public Speakers
| July 09, 2013
Avoid The Status Quo When Hiring A Speaker: David Lavin in the WSJ
If there's anyone who knows about keynote speakers and the value of cross-pollinating ideas, it's David Lavin. That's why
The Wall Street Journal asked Lavin
(president of
The Lavin Agency speakers bureau
) for insight on the new rules of public speaking. Event planners are starting to think outside the box when hiring speakers. Gone are the days when the only option for conference organizers was to book a well-known business "guru" or "motivational speaker." Now, speakers with deep real world experience, those on the front lines every day, are coming to the fore.
As
David Lavin says
: "What really motivates people is a solution to a problem that they're having, not somebody yelling at an audience that, 'You can sell!'" The best speakers share
ideas
; they bring fresh perspectives to the table and entertain the crowd at the same time. "It's not just telling someone else to go out and do something," Lavin says. "[Speakers] are saying, 'Look what I'm doing. It's pretty cool. What are you doing?'"
That could mean inviting a well-respected psychology professor to teach your team about organizational communication and decision-making. You could hire a business consultant, sure, but a cognitive scientist can unlock key strategies that other speakers could not. Perhaps you want to strengthen the leadership in your organization. A successful CEO who has risen to the top of the charts will have some practical advice, undoubtedly. But having an artist or scientist might be just as useful. Those are the kind of suggestions Lavin makes to clients all the time, putting him right on-point with what companies are looking for in their speakers.
In the end, the most compelling speakers are those who can move your audience, teach them something new, and give them practical takeaways. They provide you with, in the words of Lavin, "one good idea that can pay for itself 'very, very quickly.'" From astrophysicists to underwater artists/nature conservationists, there are people with great ideas out there. Don't limit yourself to picking the status quo.