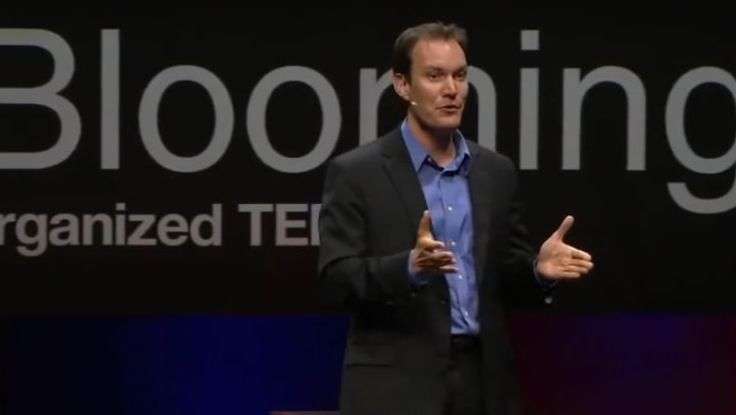 Motivational
| December 30, 2013
How to Be Happier in the New Year: Tips from Shawn Achor
The New Year is right around the corner, and for many that means figuring out the right resolutions for 2014. What do we want to spend more—or less—time doing? How can we improve ourselves? What are our long-term goals? Happiness speaker
Shawn Achor
's positive psychology techniques can make our resolutions come true. In
a recent Entrepreneur article
, he offered four ways to get into a positive frame of mind for the New Year—because, as he says, "When the brain is positive, [it] releases neurochemicals called success accelerants like dopamine and they turn on part of the brain that allow you to perceive more possibilities [and] process more information." To better make—and keep—your New Year's resolutions, follow these four tips:
1. Don't start with a blank piece of paper. Fill your list with things you've already accomplished, which will get you into the positive mindset you need to achieve your new goals.
2. Start every day by writing a positive email. Social connections are our greatest predictors of happiness, according to Achor.
3. Use positive language when you're setting your resolutions. Instead of saying you'll stop eating junk food, try making a list of healthy snacks and meals you can prepare.
4. Integrate new positive habits into your daily life. Achor says studies have shown that habits like meditation or journaling can be effective in improving job satisfaction and effectiveness, as well as in reducing stress.
For more happiness tips, watch Achor's TEDx talk, embedded above.
Studies have shown that 75% of our job success is predicted not by intelligence, but by your optimism, social support network, and the ability to manage energy and stress in a positive way. By researching top performers at Harvard, the world's largest banks, and Fortune 500 companies, Achor has discovered patterns that create a happiness advantage.To book Shawn Achor as a speaker for your event, contact The Lavin Agency.