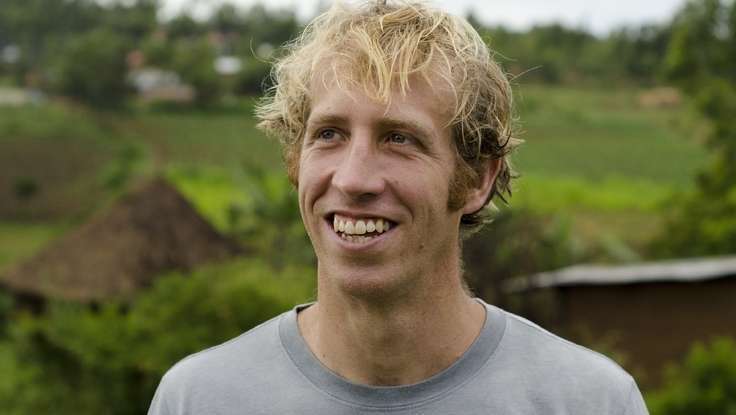 Eradicating Poverty
| October 16, 2012
How Jake Harriman Moved From Fighting Wars to Fighting Poverty [VIDEO]
Jake Harriman
, a new exclusive
keynote speaker
at Lavin, doesn't just want to eradicate extreme poverty—he also wants to lead a movement that will that put an end to terrorism, war, and insurgency. The former U.S. Marine spent over seven years in the Corps and was deployed to Southwest and Southeast Asia, the Middle East and Africa, and did two tours in Iraq. During his time in the Marines he earned the Bronze Star, and was put face-to-face with those living in extreme poverty and desperation every day. It was these experiences that convinced Harriman he needed to do something to help.
After meeting an innocent man who lost his entire family in combat crossfire, and seeing numerous people suffering from starvation and treatable diseases, he left the Marines to attend Stanford's Graduate School of Business. Harriman decided to arm himself with an MBA, which provided him with the knowledge needed to found
Nuru International
—an organization designed to lift people out of extreme poverty and equip them with the tools they need to become self-sufficient. His heartbreaking talks expose audiences to the harsh realities about the people living immeasurably beneath the poverty line. However, these harrowing stories are also inspire people to make a difference. Rather than simply providing aid, Harriman preaches the importance of empowering communities to lift themselves out of their current situation by teaching them on how to generate long-term, sustainable income.
People don't need a hand-out, he says in his talks. Rather, they need the tools to learn to take care of themselves and the support to untap their inner potential. Harriman's organization teaches people the importance of proper hand sanitation, gives loans to help people provide sustainable income, and provides teachers with new learning techniques to improve education levels. He believes there is an intrinsic link between poverty and war. By helping those in need improve their standard of living, he believes it's possible to see the end of terrorism, insurgency and war.