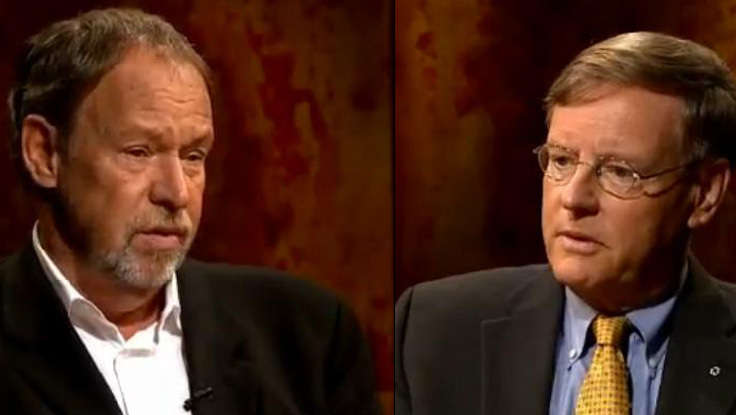 Health
| November 09, 2012
Health Care: Allan Gregg In Conversation With Jeffrey Simpson [VIDEO]
When you criticize health care, "people say you're criticizing what it is to be Canadian,"
Jeffrey Simpson
tells research professional and political analyst
Allan Gregg
in a recent interview on
TVO's Allan Gregg In Conversation With
. In the interview, Simpson discusses points from his breakthrough new book on national health care,
Chronic Condition
. One of the problems he addresses is that Canadians see their health care system as part of their national identity. "When you begin to have a conversation about health care, or try, you're not just having a conversation about a public service that's considered important in all countries," he tells Gregg, "you're talking about something that's existential." The problem is that it's difficult to fix the problems with the system when citizens feel so closely attached to health care as a national symbol—even if the system is broken.
"Our system ranks, at best, somewhere in the middle on quality on timeliness access (i.e. access) and on cost," Simpson tells Gregg. He adds that Gregg has probably come across some of the research that's been done on health care practices himself as his company Harris/Decima works with data and statistics to provide consultancy for various industries. Further, Simpson says that the research he has come across concludes that, "we have a system that is way over the norm when it comes to expense, way below the norm when it comes to timely access, and kind of in the middle when it comes to quality—and that's not good enough." In his book, Simpson spells out some radical reforms to fix the country's crippled medical system. He is a National Affairs columnist for
The National Post
and used his years of experience analyzing international policy to assess Canada's health care issues.
Gregg, who is also a major player in public policy and consulting, addresses trends in economics and consumer behaviour in his keynotes and writing. He presents businesses with valuable insights into their industries while simultaneously keeping an eye on the political climate of the country—making his talk a must see for anyone who stands to gain from better understanding our current economic situation.