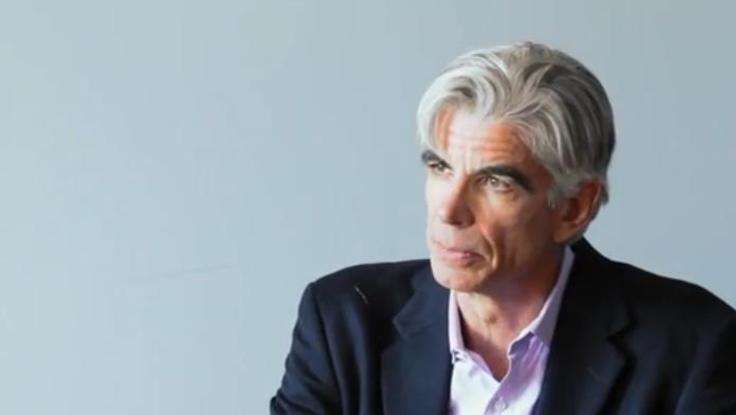 Health
| June 20, 2013
When Healthy Food Drives Sales, We'll See It On The Shelves: Michael Moss
In
Salt Sugar Fat
, the bestseller by health speaker
Michael Moss
, we learned that our cravings for fast food are no coincidence. In fact, scientists have tinkered with ingredients lists to ensure we can't get enough of these salty, sugary, fatty products. And our cravings translate into big profits for the food industry. That's good news for Wall Street—not so good news for the consumer. This manufacturing process may have spiked profits, but it's also contributed to a $300 billion health care bill.
So what do we do? First and foremost, Moss, an investigative journalist, suggests we arm ourselves with knowledge about our food. "You can't just throw carrot sticks and apple slices at them and expect them to eat them...when you're not looking, without engaging," Moss says
in an exclusive interview with Lavin
. Rather, it's more effective to discuss the health concerns associated with eating processed food, and then, to be vocal about those concerns. In his keynotes and his book, Moss takes us inside the industry. By understanding how our food is made, we can make more informed decisions about what's for dinner.
There's one more "800-pound gorilla" to overcome before carrot sticks and apples beat out chocolate bars and marshmallows for shelf space, however. That gorilla is Wall Street. The food industry isn't inherently trying to make you sick from their food—they're just trying to generate profits. "[And] if they can make more money selling truly healthier products—they'll do so," Moss says. When consumers are informed, and pressures from shareholders are loosened, we can start to take control of our plates again. Whether it's asking for government regulation to enforce healthier food manufacturing, or making sure your child knows what's in their recess snack, there are practical solutions for changing the way we eat.