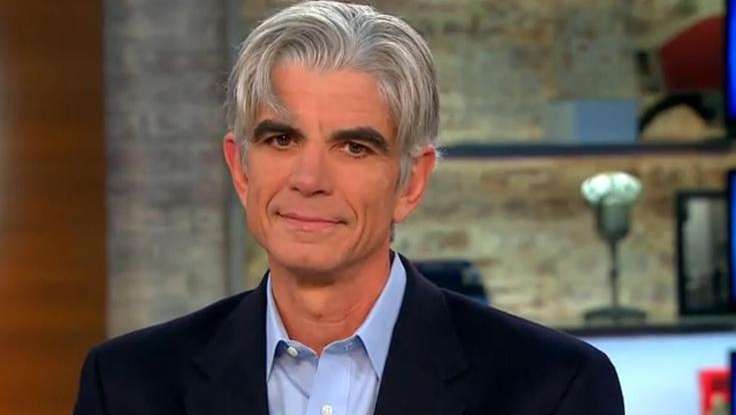 Health
| September 25, 2013
Health Speaker Michael Moss: How To Reduce Our Addiction To Salt, Sugar & Fat
Every fall, the decades-old
Springfield Public Forum speaker series
offers audiences "great speakers, great discourse."
Michael Moss,
one of Lavin's popular health speakers and bestselling author of Salt Sugar Fat, presented at the event last week. In his book, and in the talk, Moss didn't sugar-coat his message: Some of the most profitable food companies of the last half century are knowingly manipulating salt, sugar, and fat to addict us to their products. The result? A trillion dollar processed food industry and an obesity epidemic costing the country $300 billion a year.

Moss offers the audience some reassurance in his speech, however. "We can reduce our addiction to salt, fat, and sugar," he says. One thing he advises is to rely less on pre-made, processed, convenience foods. Instead, he "encourage[s] people to do simple cooking." Even if you can't shell out for the pricey organic products, Moss says that buying frozen fruits and veggies is a good—and affordable—place to start.
When companies start to see a dip in sales of their products, he explains, then they will be forced to change their ingredients.
One big-name fast food company has notably made a move toward healthier alternatives recently. Moss appeared on
CBS News' This Morning
to talk about it: "It a smart move in the sense (for the company) that they're practicing the fine art of line extension, coming out with a slightly different variation of their main line product. Good for their bottom line maybe—questionable whether what it's going to do for our waistlines." The move toward healthier alternatives is a positive one, to be sure. But, Moss argues that the amount of fat still found in the food item can still be dangerous for our health even in reduced quantity. Overall, Moss says "the issue is controlling these foods rather than letting them control you." Treating yourself to salt, sugar, and fat is okay once in a while—but make sure you're reaching for the healthier options, too.
In his keynotes, Moss presents his award-winning investigative journalism in an objective and probing manner. He takes us deep into the food industry to discover how the industry engineers our food to taste the way it does. To book a health speaker like Michael Moss for you next corporate or private event, contact The Lavin Agency.