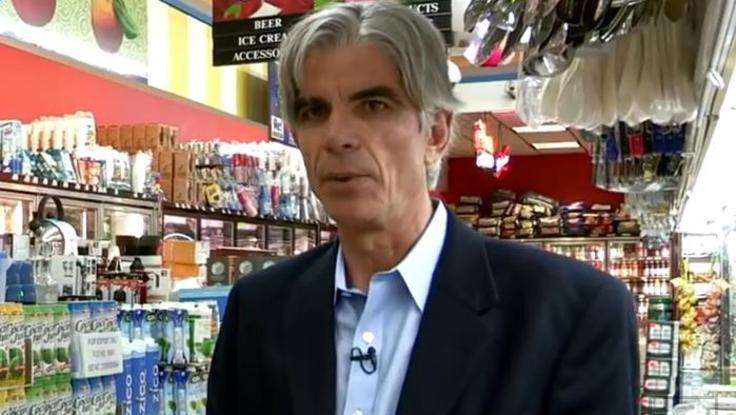 Health
| July 17, 2013
Navigating The Aisles: Michael Moss Shows The NYT How To Eat Healthier
"This seems like a tranquil environment," health speaker
Michael Moss
tells
the New York Times
of the grocery store he and fellow food-journalist Michael Pollan were shopping in. "But behind these shelves is the most fiercely competitive industry there is." He adds: "They are all jockeying for a position on the shelf; they're fighting each other for 'stomach shares.'" The author of
Salt Sugar Fat
recently teamed up with Pollan (author of
The Omnivore's Dilemma
) to navigate the grocer's shelves and pick apart some of the most popular items on the market. If you want to make more informed choices about your groceries, this special will be highly enlightening for you.
Take your standard brand of single-serve yogurt, for example. When Pollan scanned the sugar content contained in each yogurt cup, he found that many brands dumped around 20 grams of sugar into a six-ounce serving. That's as much sugar as a can of Coca-Cola, Pollan points out. "The arm's race to get more and more sugar in is irresistible," he explains. "If your competitor has more sugar, they are going to sell more yogurt—so you have to match them." It's that pressure from Wall Street
that makes it extremely difficult for companies to both create healthier products, and, to turn a profit at the same time, Moss adds.
He mentions, in fact, that he worked with a company that put a ticker-tape of their stock prices in the front lobby for all their employees to see. He is the first to point out that food companies aren't deliberately trying to make you sick from their food. They are, rather, just doing what companies are designed to do—bring in revenue. That's why it's imperative that you, the consumer, are educated about what you're eating. Moss argues that when
health food becomes profitable
, it will start to take a bigger share of the grocery shelves. Until then, as he advocates in his talks, it's important to pay attention to the label before you toss something into your cart.