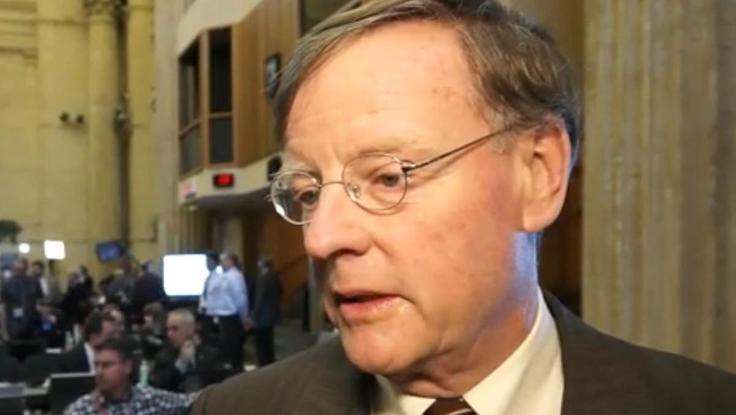 Health
| March 25, 2013
The Real Story Of The New Budget: Jeffrey Simpson On Rising Health Costs
Last week, the Conservative Party released the 2013 federal budget, and health speaker
Jeffrey Simpson
says that one of the biggest long-term impacts on the nation's budget hasn't been making headlines. The costs required to provide health care to an aging population are on the rise, and Simpson believes they are not sustainable. "Over the next five years," he tells
The Globe and Mail
, "federal spending on the elderly is going to go up by $10 billion, and on health care by $7.5 [billion]...and that's half of all government and new spending for the next five years." Most political analysts are talking about the billions of dollars being spent on infrastructure and job training as part of Canada's Economic Action Plan. The real story, Simpson argues, is that the rising costs to treat our elderly are slowly (and silently) pinching the budget. And, as more people retire with less taxpayers replacing them, the country is eventually going to run into a serious budgetary problem.
Simpson discusses this issue in-depth in his popular book,
Chronic Condition.
While many Canadians believe that Medicare is a world-class system, Simpson argues that its a failing system in desperate need of a major overhaul. In his keynotes, he leverages his decades of experience as the National Affairs Columnist for
The Globe and Mail
to present practical and logical solutions to pressing national problems. The policy changes Simpson suggests are big, but doable—and offer viable solutions for improving the cost and quality of the nation's healthcare system.