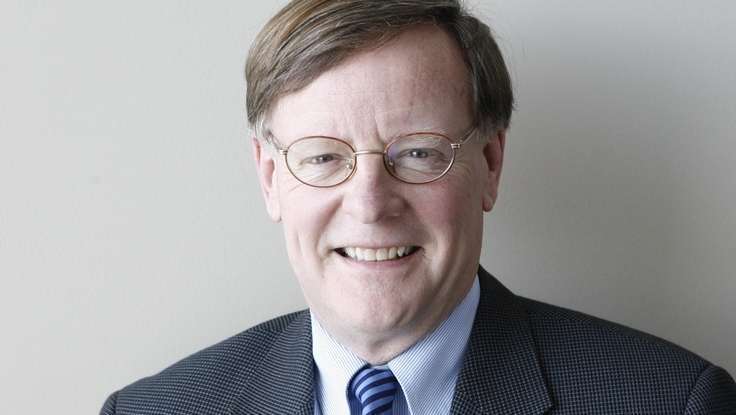 Health
| November 26, 2012
Health Speaker Jeffrey Simpson: Medicare Ranks "Middle Of The Pack, At Best"
"The myth about Canadian medicare is just that, a myth,"
health speaker
Jeffrey Simpson
writes in
The Globe and Mail
. As Simpson explains, "The results [of a new U.S.-based Commonwealth Fund report] show, not surprisingly for those familiar with other international comparisons, how far behind Canadian medicare is in the modern age." This is something that the respected writer has argued extensively in recent articles and in his newest book,
Chronic Condition
. The report includes a survey of "general practice physicians in 10 wealthy countries, including 2,124 doctors in Canada." Unfortunately, the results place the nation near the bottom in many of the categories, or, at best, near the middle. Nowhere, however, does Canada far exceed the other countries in the survey.
Only 22 per cent of doctors in Canada said that their patients would be able to attain a next-day appointment (compared to 86 per cent in France, for example) and only 45 per cent of respondents said that their clinics provided adequate after hours care (in contrast to 94 per cent in the Netherlands and 90 per cent in New Zealand.) The study also showed that Canadians had the second-longest wait times out of the 10 countries when it came to getting an appointment with a specialist, and the third-worst score in terms of how long it took to get access to diagnostic testing. One area where the country did excel was in their outcomes for cancer patients—where the nation ranked among the best in the world. However, when it came to other outcomes, Canada ranked middle-of-the-road or lower.
While Simpson admits that, "anyone can play with numbers," and that, "no one study is determinant," he also says that, "nothing supports the myth that Canada has the best health-care system in the world." Further: "from a value-for-money perspective [the] system leaves plenty to be desired." With over two decades of experience as
The Globe and Mail
's National Affairs columnist, Simpson has learned a great deal about how the country stacks up against others in the world. As a trusted voice on international and domestic issues, Simpson not only analyzes the problems at hand, but also provides solutions to overhaul the floundering institutions he writes about. Bilingual and brazen, Simpson presents bold, new ideas in his lectures and writing. He shines a light on major shortfalls—and is hopeful that new ways of thinking can help to fix them.