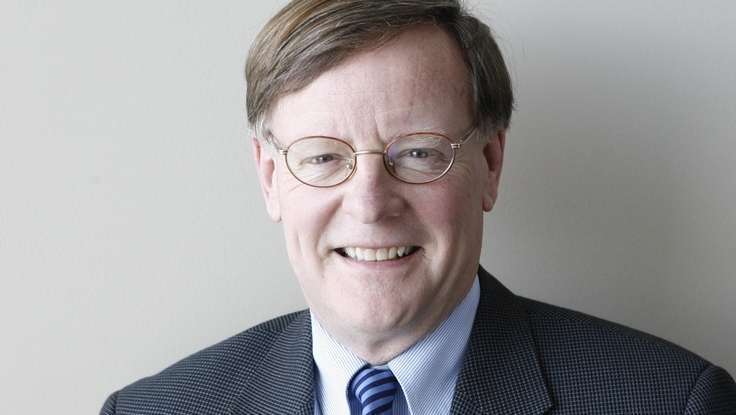 Health
| December 14, 2012
Health Speaker Jeffrey Simpson: Medicare Isn't As Good As We Think
In a new talk,
Chronic Condition
author and health speaker
Jeffrey Simpson
provides a compelling mix of statistical reports and patient testimonials to call for a massive overhaul of the current Canadian medicare system. In
the speech
, Simpson provides the audience with an alarming array of facts on the ineffectiveness of Canada's current system of health care. While it can be easy to overwhelm audiences when presenting numbers and figures, Simpson had the crowd hanging on his every word—with each fact he provided giving those listening a better picture of the nation's medicare woes. Based on
the research
, Simpson says that the nation's system is marked by: "above-average overall costs, average health care outcomes, less high-tech equipment, fewer doctors and medical students per capita, less choice among providers and patients, less regulation on prices for everything outside medicare, and longer wait times at every level."
He says that despite the fact that we are told we have the best system in the world, "there isn't a scintilla of evidence internationally to support that proposition." The country is ranking middle-of-the-road at best, he explains, and something needs to be done to change that. He doesn't recommend switching our system for that of the United States however, based on the fact that the U.S. spends almost double on health care as Canada—without seeing a proportionate improvement in results (something that
Shannon Brownlee
speaks to regularly). "We have a clear value problem here," he says of the problems with Medicare, and the country needs to accept that it isn't working the way it should and needs to be fixed.
Simpson is one of the nation's foremost political commentators, and is the
The Globe and Mail
's National Affairs columnist. He frequently writes about domestic and international issues, most recently, with a strong focus on health care. He is able to combine vast quantities of information into a coherent and compelling case, and his talks inform audiences of the challenges facing Canada's health care system, as well as the solutions to turn things around.