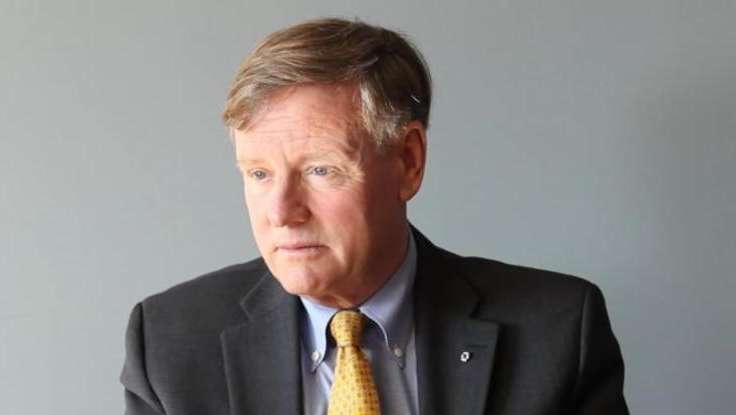 Health
| December 07, 2012
Health Speaker Jeffrey Simpson: A New Future for Pharmaceuticals [VIDEO]
Health speaker Jeffrey Simpson
has a lot to say about the state of the nation's health care—and his provocative and eye-opening ideas for how to improve the system are causing quite a stir. In his new book,
Chronic Condition
, he provides new research that exposes the shortcomings in the Canadian health care system, and argues that we need to make drastic reforms if we hope to secure a successful system in the future. The topics in his book have sparked a national discussion, and he was recently nominated for the
2013 Charles Taylor Prize for Non-Fiction
. He stopped by the Lavin offices to discuss some of his reform ideas; in particular, the need to overhaul the way that Canada purchases and distributes its pharmaceuticals.
"We have the dumbest system in the world for buying drugs," he says in the
interview
at Lavin's
Toronto office. "But I'm saying that not pejoratively—but accurately." He explains that every other country in the world, "without exception," has only one provider for all of the pharmaceutical drugs they need. Not only that, but many of these countries cover part of your drug costs whereas Canada has several providers and citizens must get private insurance to purchase medications. There are ten different buyers in Canada, he says, and each province negotiates prices for much-needed drugs from each different provider. What he recommends instead is having one overall buyer for the country so that we can negotiate better prices, due to a single buyer's ability to drive down prices due to the sheer volume of orders it would need.
Further,
The Globe and Mai
l's National Affairs Columnist says that the way we fund our drug purchasing does not make economic sense. Since it is based on a model of a dollar in (raised through taxes), a dollar out (put toward health care needs), that means that the number of people working and the taxes they pay have to be able to support the number of drugs needed. However, since an aging population means less people working with more people requiring health care, he worries that, "my children are going to have to be taxed more to pay for my drugs, and intergenerationally, that's not fair." As he explains in his book, his columns and his cohesive and accessible keynotes, our health care system needs to be dramatically altered in order to sustain the quality of care that citizens not only expect—but deserve.