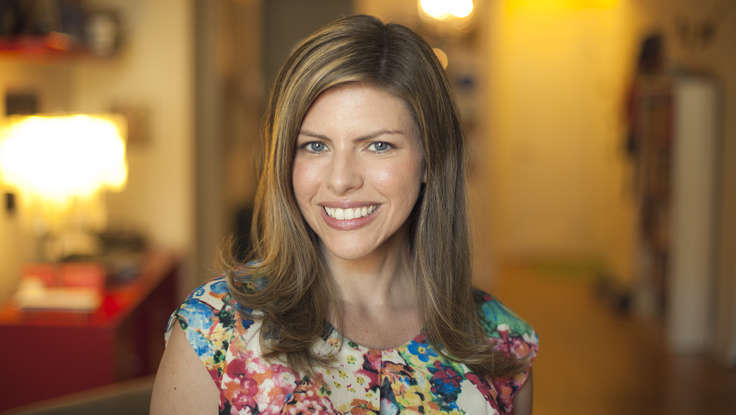 Friendfluence
| July 22, 2013
Three Reasons Why Friends Are Good For Your Health: Carlin Flora
What's worse for your health than being obese, or smoking 15 cigarettes a day? As
Carlin Flora
argues, a lacklustre social life can be just as damaging. Flora, author of
Friendfluence
, recently talked to
Women's Health
magazine, in a feature on the benefits of
building and maintaining social ties
.
Here's what we learned from Carlin Flora:
Social media shouldn't be your only way of interacting with others
: "Checking Twitter and Facebook can eat into time you might have otherwise spent with a close friend," Flora tells
Women's Health
. That's not to say that all social media use is negatively impacting your friendships. Digital communication, in fact, makes it easy to keep in touch with far-away pals you might lose touch with otherwise. If you find yourself spending more time liking someone's photos than you do hanging out with them in person, however, you may want to log-out and plan a get-together offline.
Make a positive gesture:
Great friends go that extra mile, Flora says. A nice gesture—no matter how big or small—can cement you as a great friend, making people more likely to want to spend time with you. Not only that, but doing something special for someone else will make you feel good, too.
Pick-up the phone:
Sometimes a text just won't cut it. "Force yourself to have one long, meandering, laughter-filled phone call with a close friend at least once a month, whether she lives close by or far away," Flora advises. Not only are those gabfests good for your spirits, but they can also decrease the stress hormone cortisol, and, increase the anxiety-reducing hormone oxytocin.
Carlin Flora is a prominent keynote speaker that discusses the important role that friends play in our lives. She is a popular speaker for events in the academic and business sectors alike. To book Carlin Flora as a speaker, and to learn more about how to leverage connections with others to live a happier and more productive life, contact The Lavin Agency.