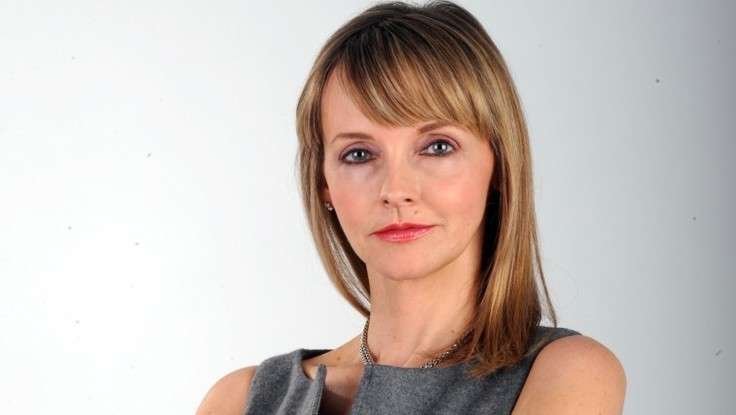 Leadership
| December 04, 2014
First Look: Twitter's Kirstine Stewart to Publish New Book Our Turn: Time For a New Kind of Leader
Recently named one of the 15 most powerful Canadians by
Maclean's Magazine
,
Kirstine Stewart
—who is VP North American Media Partnerships at Twitter—will publish her first book next fall.
Our Turn: Time for a New Kind of Leader
will look at how technology and changing corporate values are ushering a new era for women leaders. Stewart is "one of Canada's most high-profile businesspeople," writes
Maclean's
. "Her recent promotion is further proof she's on a singular upward trajectory."
More about
Our Turn
from the publisher:
"A new kind of business takes a new kind of leader." This line, from a speech Kirstine Stewart gave to the Rotman School of Management on Oct. 21, 2013, is the kernel of
Our Turn
, Stewart's inspiring look at women leaders in a time of generational shifts in the workforce and changing corporate values and opportunities, especially in the world of new technologies. Drawing on her own experience as head of CBC, a TV and radio broadcaster where she dealt with 5,000 employees and a challenging public funding model, and her new job as VP North American Media Partnerships at Twitter, Stewart will look at how new media technologies are breaking the rules of corporate organization and inspiring new business models based on flexibility and creativity, and how these new structures are creating greater opportunities for women. She believes that women are well placed to take advantage of this shift: "Women have long been pushed to conform to what people have valued as traditional masculine leadership traits in business. Now that business values, and the values of what is expected of leadership, have changed, women are primed to take their place among leaders at the top."
Anne Collins, Publisher of the Knopf Random Canada Publishing Group, says: "Changing the definitions of success and leadership so they better fit us all is a hugely important thing to do. Kirstine Stewart is leaping ahead with the conversation started by Sheryl Sandberg's
Lean In
, showing us why the time is now for new ideas and female leaders, and how the new nimble business models and the new generation of women and men entering the work force will create success with a more female face."
A powerful speaker, Stewart talks about how modern workplaces need a new kind of leader—one who values partnership, collaboration, and empathy. To book Kirstine Stewart as a speaker for your next event, contact The Lavin Agency.