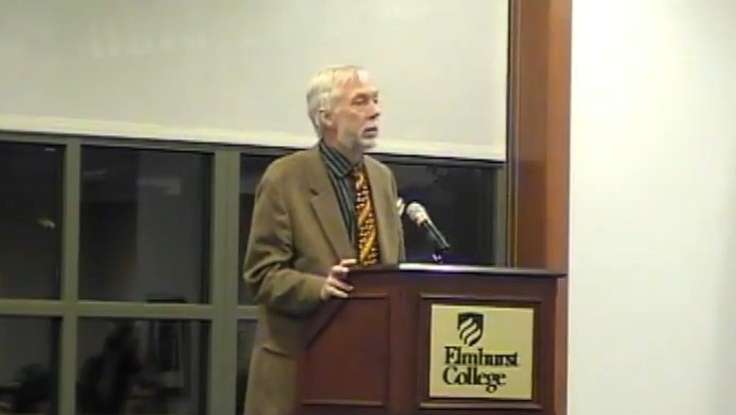 Science
| October 16, 2012
Willpower is Like a Muscle: Roy Baumeister on Self-Control [VIDEO]
""[Willpower] is one of the most important traits for extending life," renowned science speaker
Roy Baumeister
said in a
recent lecture
at Elmhurst College. It's not an easy characteristic to master, however. Baumeister says willpower is like a "muscle" that can only be strengthened through "exercise." Not only that, but humans are only capable of exerting so much willpower before it becomes fatigued. In
Willpower: Rediscovering the Greatest Human Strength,
which he co-authored, the social psychologist revealed intriguing research about the way that willpower and self-control are two of the deciding factors, coupled with intelligence, that determine who succeeds in life—and who does not.
Although willpower can be strengthened with increased use, it can also become fatigued with overuse. Baumeister told the Elmhurst audience that this can sometimes lead to "decision fatigue," where you are incapable of exerting self-control in one area of your life because you have used it all up in another. An example he uses is a research study he conducted in which participants were instructed to only eat the radishes in the room, and to resist the urge to eat the chocolate. While everyone in the test group succeeded at this initial task, the majority of them gave up quickly when they were required to perform a difficult test later on. Why? Because they had used up all of their self-control not eating the chocolates. They therefore could not summon the willpower required to finish the test. "There is one stock of willpower and it is limited," Baumeister says. "If you spend it all on one thing, you have less for others."
In his popular keynotes, Baumeister argues that we should "praise self-control," because we will be unable to reach our goals until we are able to effectively harness this invaluable trait.