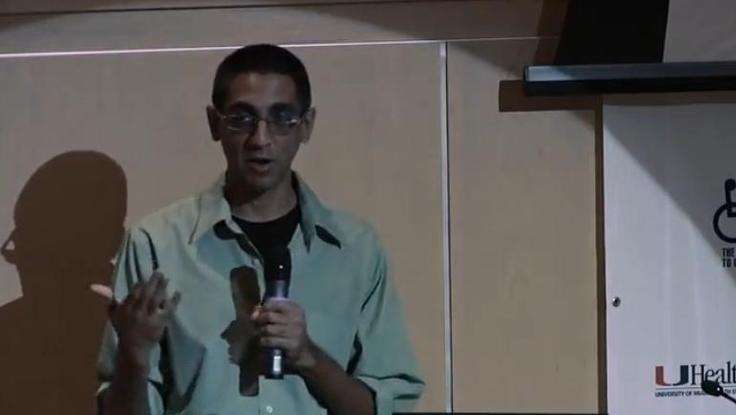 Education
| May 27, 2013
Rishi Desai: Build Connections In Knowledge—Don't Teach In A Vacuum
After years in the classroom, and thousands upon thousands of dollars spent earning an M.D., what is the real return on investment? As
education speaker
Rishi Desai
says
in a recent keynote
, current and graduated med students often give a "mixed bag" response when asked if their education was a sound investment for their careers. Some, the Khan Academy medical instructor notes, say that medical school was essential to the work they are doing today. Others say that the hands-on work they did in their residencies and as attending physicians outside of the classroom was the most beneficial part of their learning. Regardless of the overall consensus, Desai says that, based on both his own experiences and those of his peers, the education system can do better.
"Nobody takes an information piece in a vacuum," Desai says in his speech, "but that's how we teach people—in a vacuum." What we miss in school is being taught the contexualization and the connections between knowledge that are so crucial for helping us understand things down the road. Filling in those knowledge gaps is what Desai,
Salman Khan
, and other educators working with the Khan Academy are attempting to do with their new form of education. Khan, another Lavin speaker, "epitomizes a lot of what is right about teaching," Desai says. "He's a fantastic educator." Khan's strategy is to make the videos on their site accessible to everyone, and to convey educational material in as simple and engaging a way as possible. As Desai explains, using simple messages and connecting new knowledge to pre-existing knowledge makes it easier for your brain to retain information. "This is how we feel about teaching," Desai says of his work at the Academy, "if you want people to make connections you have to teach with connections in mind."
Desai's goal at the Khan Academy is to generate a wealth of content about pediatric infectious diseases and public health that is easy to access—and easy to understand—for anyone, anywhere. In talks like this one, he stresses the importance that open source, high-quality education can have in society—especially in the field of medicine. He explores this idea in-depth on stage where he shares the history of the Khan Academy and explains why self-pacing, open access education is so effective. He shows us how the Khan Academy is changing education today. And, how further advancement will forever alter and improve our education system in the future.