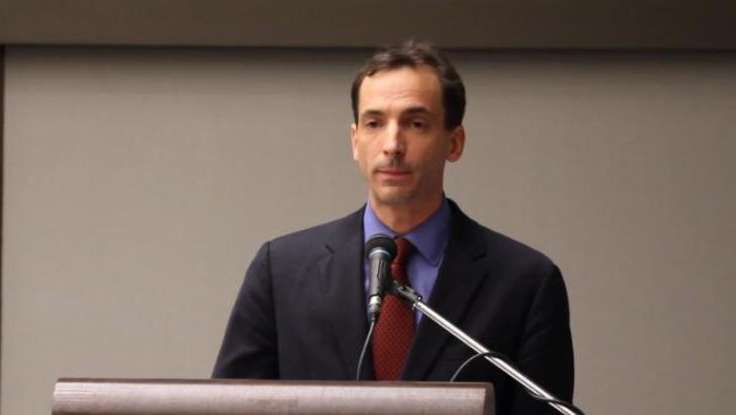 Education
| March 13, 2013
Toxic Stress: Education Speaker Paul Tough On Adversity [VIDEO]
"The stress response mechanism is like a muscle in many ways,"
education speaker
Paul Tough
says in a
keynote on stress and childhood development
. "It needs exercise in order to develop." Infants and children are all exposed to some level of stress. For some, they are soothed by a parent or guardian when experiencing a stressful occurrence and this helps to build up their stress response system. They are then more resilient to trauma over time and they become better at coping with stress. However, a child who is exposed to what is known as toxic stress (chronic and intense levels of adversity), have their stress response system weakened rather than strengthened. They experience damage to the system and have a harder time functioning in many areas of their lives.
"That damage gets under our skin and can last a lifetime," he explains. "It has affects on our physical health, on our mental health, and, for kids, it has an affect on the development of this crucial set of attention and concentration skills that matter so much in school from the first day of kindergarten all the way through the last day of university." Tough included these findings in his breakthrough book
How Children Succeed.
A highly requested speaker, Tough breaks through the rhetoric about education reform and digs to the heart of the problem—focusing solely on test scores and intelligence levels isn't the key to ensuring kids do well in school. Rather, you have to look at the developmental challenges they've faced and the non-cognitive skills they've developed. While he says that intelligence often doesn't get higher as a child gets older, their confidence and ability to succeed does—so long as we find a way to cater to their unique needs and give them the tools they need to overcome the adversity in their lives.