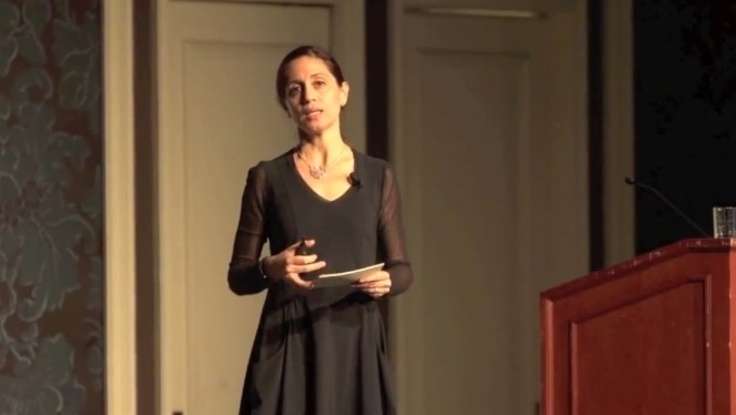 Education
| October 09, 2012
Education Speaker Ninive Calegari's American Teacher is a Conversation Starter [VIDEO]
A year after being released in theaters,
American Teacher
(co-produced by
education speaker
Ninive Calegari
and Dave Eggers, narrated by Matt Damon, and directed by Oscar-winning filmmaker Vanessa Roth) is still gaining traction. Calegari will present the film three times this month alone: first at the
AFI Silver Theatre in Maryland
on October 12, then again at the
Hanna Boys Center in Sonoma, California
on October 18 and finally, at the
Foreign Language Association of Northern California Conference
at the
San Francisco State University
on October 26. More details about upcoming screenings can be found on
The Teacher Salary Project
website.
Based in part on her book
Teachers Have It Easy
(which was co-written with Eggers), the film argues that teaching is becoming a less viable career career option for our best and brightest; with many teachers working second jobs to support themselves financially and more still quitting before their fifth year on the job. While it contains startling facts and in-depth interviews with both policy makers and teachers alike, Calegari says that the main goal of the film is to open audiences up to new ideas about how we structure our educational system.
"This is sort of scandalous to say," former teacher Calegari
admits in a keynote speech
, "but the film isn't really that important. The film is just a tool—what we're trying to do is start conversations." (That comment aside, the film is immensely watchable!) Calegari, who is the co-founder of
826 National
, has dedicated her post-teaching career to sparking a national conversation about how we can ensure that teachers are given the recognition and compensation they deserve. Her inspiring talks provide concrete ways to improve education not only for those who work in the field, but for those who stand the most to gain—our children.