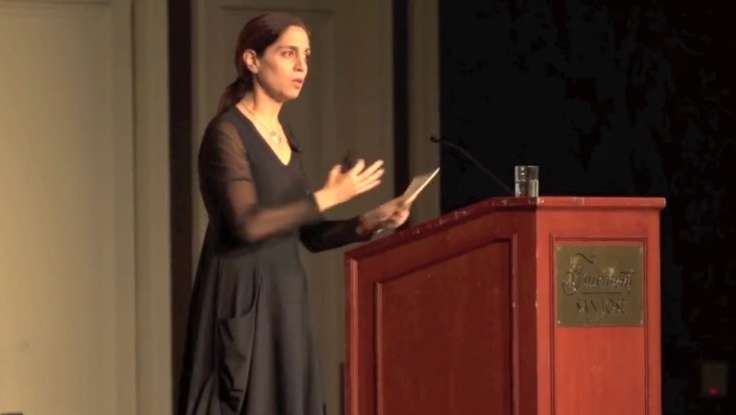 Education
| November 29, 2012
Education Speaker Nínive Calegari: The Books of 826 National
Within the confines of the traditional classroom,
education speaker
Ninive Calegari
didn't feel that students were getting enough time to spread their wings and delve deep into learning. In conjunction with Dave Eggers, Calegari founded
826 National
to help students aged six to eighteen with their writing skills through free, one-on-one teacher-aided tutoring. One of the ways that the organization promotes the formation of good writing skills is by helping students to have a hand in creating their own publication. At 826 centers around the country, students are given the opportunity to hone their writing skills and create professional, high-quality books that are then published and sold all over the world (see more about why Calegari thinks this project is so important in the video above). It is this kind of hands-on, creative learning initiative that Calegari says is essential to getting kids excited about learning. Some of the books—along with other novelty items—are sold on the
826 Valencia Pirate Supply Store
, as well as several other outlets, to help with fundraising efforts.
Here are some of our favorites:
Arrive, Breathe, and Be Still
In this collection by thirty-five students at Downtown High School in San Francisco, young playwrights explore themes of resistance and resilience through original monologues and plays. Students produced this powerful look into the realities of high school life, the pressures surrounding young people, and the strength it takes to keep going.
Exactly
Each year, 826 partners with a local high school to write essays centered on a given theme. For the fifth edition of this project, they worked with students at Raoul Wallenberg Traditional High School to craft children's tales that entertain and advise the next generation. Each story is accompanied by a professionally-made, full-color illustration.
Field Trip Books
Collaboratively written by local students during Storytelling and Bookmaking field trips, each chapbook features a unique story told up until a cliffhanger, a blank back page to provide your own ending, and accompanying illustrations drawn by professional artists. Full of adventure, intrigue, and, sometimes, protagonists made out of cheese.
Thanks And Have Fun Running The Country: Kids' Letters to President Obama
A few days after the election of Barack Obama, 826 students around the country were asked to provide advice and guidance to their new President. In this collection, arriving at inauguration time, there's loads of advice for President Obama, in letters that are often hilarious, sometimes heartfelt, and occasionally downright practical. Kids from all over the country reach out to the 44th President, speaking to the issues closest to their hearts, relating their life stories, and asking for help. Topics include the economy, education, war, global warming, race relations in America, and immigration.