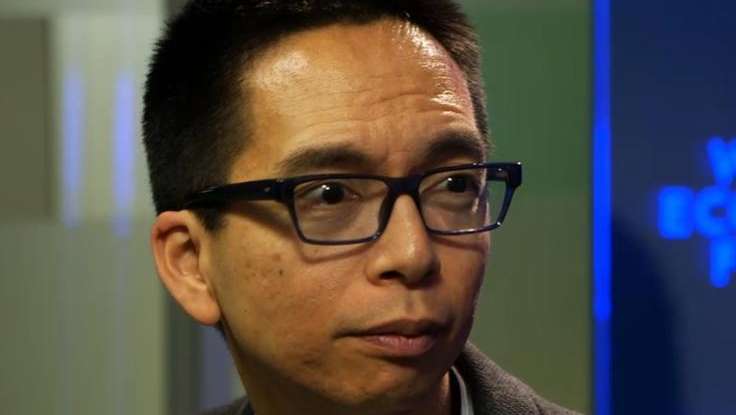 Education
| February 21, 2013
Going To Capitol Hill: Education Speaker John Maeda On Arts Education
There are many educators who advocate for the vital role that arts-based cirriculums play in learning. Where
education speaker
John Maeda
differs, is that he has brought that argument to Washington—and they listened. As he shared in an
interview with Reuters
at The World Economic Forum, his efforts have helped launch the
Congressional STEAM Caucus
. The bipartisan caucus was formed to help incorporate art and design concepts into what are known as the "STEM" courses in education: Science, Technology, Engineering, and Math. As he explained in
his talk at the Forum
, creative thinking is becoming an increasingly valuable skill in the workforce—and children need to be learning this skill in the classroom.
"[The STEAM Caucus] is going to advocate for education that's not just technology based, it's integrative based," Maeda says in the interview, "when you focus on one side of the brain—that's all you get." It's important, he says, to stimulate all parts of your mind in any given task. That way, you open yourself up to more creative alternatives to solving problems. We are facing a crisis of leadership, Maeda also notes, where there are not enough creative, innovative leaders helping drive companies forward. Bringing a more arts-based, integrative approach to learning into the classroom prepares children to eventually harness that much-needed innovative leadership style in the workforce. That, in turn, boosts economic growth—something that has the government very excited.
When interviewed after the launch of the Caucus,
Maeda said
that the support being given to the STEAM
initiative "renewed [his] belief that art and science, when combined, produce the best of what technology can offer and what humanity can enjoy as a greater richness in life." He added: "Art and design are poised to transform our economy in the 21st century, just like science and technology did in the last century." Maeda, an educator himself, is a former professor at the Massachusetts Institute of Technology, where he taught media arts and sciences for over a decade. Currently, he is a renowned artist and designer, and the President of the Rhode Island School of Design. His speeches promote the powerful partnership that exists between art and leadership—and how new applications of art and design can dramatically change our lives.