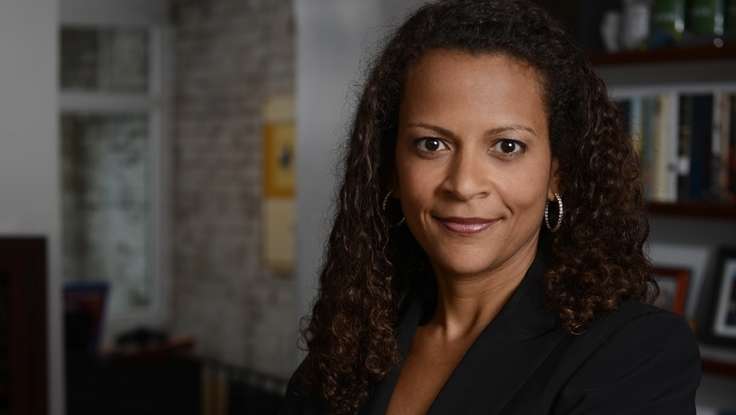 Education
| August 07, 2013
How The Legacy Of Dunbar High Could Reform Public Schools: Alison Stewart
"I really have a concern that some young black Americans don't take education as part of their history, and nobody tells them about it,"
education speaker
Alison Stewart
tells MSNBC's The Grio
. For even in a period of staunch racial segregation, there were African-American individuals getting a world-class education and breaking down barriers in their chosen fields. For many, that success was owed to their time at Dunbar High. "What an interesting life to live in Washington D.C.," Stewart says on
Morning Joe
, "to go to a segregated high school, to be hyper educated, speak two and three languages, but not be able to go into restaurants, go into a certain store and try on a coat." After hearing her parents talk about their time at Dunbar (America's first black public high school), Stewart knew it was a story she had to tell.
In her new book,
Dunbar's Legacy: The Story of America's First Black Public High School
, Stewart chronicles the rise and fall of the school, as well as discussing its possible resurgence. Relying on years of award-winning journalistic experience, she tells the story of education reform, school desegregation, and life in black D.C. through the lens of Dunbar High students and teachers. "It produced all the great glass ceiling breakers," she points out. Dunbar was once a school ahead of its time; the school thrived even when segregation and Jim Crow laws made that a difficult task. Today, its problems mirror those of many other crippled public schools across the country. Examining where Dunbar went right, and, where it went wrong, could be instrumental in drafting board-wide educational reform.
In her keynotes, Stewart takes audiences through Dunbar's history: From a top-notch academic center to a place where half of its students don't even graduate. She shows the school's victories, and downfalls, to create a platform for discussing how they plan to revamp the institution. To have Alison Stewart speak at your next conference or event, contact The Lavin Agency.