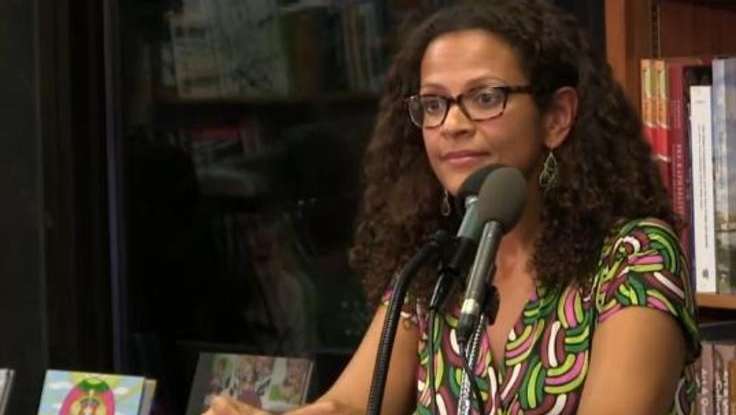 Education
| September 03, 2013
First Class: Alison Stewart Talks Human Capital In Education
Just in time for back to school, Dunbar High—the subject of a new book by
education speaker
Alison Stewart
—will welcome students to its brand-new facility. The Washington, D.C. school is as rich in history as in its recent renovations, as well. That's why Stewart decided to chronicle its rise, fall, and now, its possible resurgence in
First Class
. Stewart has been appearing on numerous media outlets and giving keynotes about the fascinating history of the nation's first black public high school.
In her talk at a
Politics and Prose event in D.C
., Stewart shared both her inspiration for writing
First Class
and the challenges that went along with doing so. "One of the hardest parts about writing this is that my protagonist is a building," she told the full house. "[But] Dunbar had a spirit and a soul even though it was a building, a school, an entity." That spirit was especially crucial to the early success of Dunbar graduates given that the school wasn't housed in a physical building with a fixed location for its first 22 years.
"The idea I want people to take from Dunbar is that it's about the human capital," Stewart says in an
interview with Today
. "Buildings are beautiful but they can only do so much. It's about the dedication of parents, the teachers, and the community—that's how you keep our public schools vibrant and alive today." There's a lot to learn about eduction from studying Dunbar's history, she concludes. That's why she felt so compelled to write the book. And, as one audience member made a point to say: "Alison has written a book that's so important, anyone involved in education in America needs to read it."
In her keynotes, Stewart shares the history of Dunbar High with her audiences. Once a top-notch academic center, Dunbar became a place where half of its students don't even graduate. Today, however, she has hope that the school's former glory can be restored. And, how we can look to the failures and successes of Dunbar to further reform our other public schools. To have Alison Stewart speak at your next conference or event, contact The Lavin Agency.