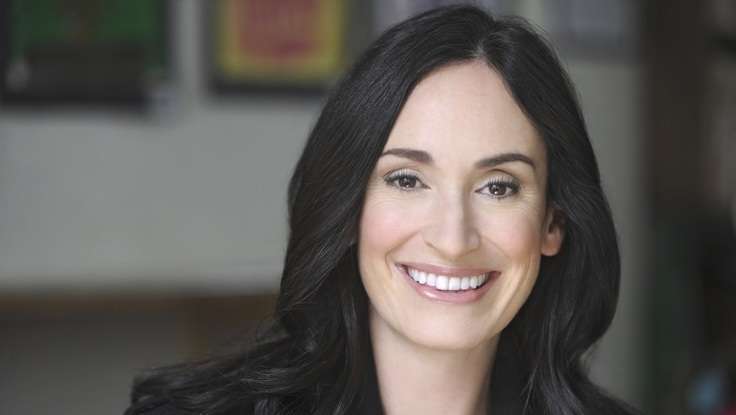 Economics
| May 15, 2013
Shannon K. O'Neil: Mexico's Changed, What Does That Mean For America?
According to
economics speaker
Shannon K. O'Neil
's research, Mexico has changed—a lot—over the past six or seven years. The Senior Fellow at the Council on Foreign Relations recently spoke about how economic factors in America and changing demographics in Mexico have impacted migration flow between the two countries. And, how these changes will directly impact discussions on border security and U.S. immigration policy in the future. As the author of the new book,
Two Nations Indivisible: Mexico, the United States, and the Road Ahead
, O'Neil has extensively studied the vast transformations Mexico has undergone over the past three decades. Understanding these changes, she says, is crucial to America's future relationship with the nation.
Migration flows between the two countries have dropped dramatically since their peak in the late 1990s and early 2000s. "For the last two years, the flows [between Mexico and The United States] have been what demographers are calling a net zero, so a very similar number coming in every year as going out," O'Neil explains
in a media call
with the Council on Foreign Relations. The first reason for this shift is the fact that America was hit by the economic crisis. Mexico, conversely, has seen an economic upturn. "So there are more opportunities at home for Mexicans to stay at home," O'Neil says. Not only that, but the physical number of Mexican citizens being born is impacting how many are migrating across the border into America. "You look at the average family size in, say, the late 1970s, and there were on average seven kids per family," she cites. "You look forward to today, and there's just over two kids per family—about the exact same number that we have here in the United States." The Mexican middle class has also seen a sharp uptick, which has allowed more people to pursue a higher education. That means fewer people are coming into the United States—and, those that do are migrating at a later age.
While she says "it's hard to imagine that we would ever again see the flows coming from Mexico that we did just 10 years ago," migration patterns will not diminish entirely. That being said, there are numerous immigration issues that must be addressed to ensure a more prosperous relationship between the two countries. That's especially critical to note when you consider that there's "half a trillion dollars worth of goods that goes back and forth across the U.S.-Mexico border every year," says O'Neil. "And so if we can resolve the immigration issues, we can get to some of these as-important issues, particularly the economic side and how we work together to ensure the livelihoods of people on both sides of the border, because whether we like it or not, today, they are very tied to each other." In her talks, O'Neil unpacks these issues in more depth. She extinguishes common stereotypes about Mexico and charts its rise to becoming one of the most open and competitive economies in the world. And, she explores the new opportunities that exist for both nations going forward.