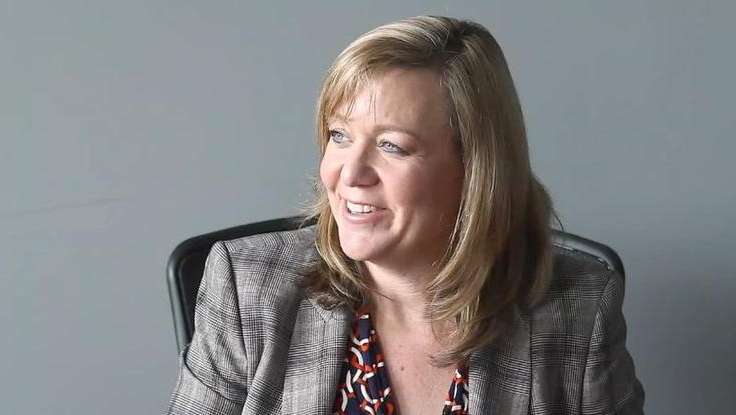 Economics
| March 26, 2013
Supply, Demand, And Love: Marina Adshade Talks Dollars & Sex [VIDEO]
"One of the things I like about the economic approach [to relationships] is that it allows you to strip away moral and political beliefs," economics speaker
Marina Adshade
told us in a recent interview at
Lavin's Toronto office
. "I only focus on measurable outcomes. I don't moralize, I don't judge. The word 'should' doesn't appear once in my book." Her book,
Dollars and Sex: How Economics Influences Sex and Love
, has just hit bookshelves everywhere.
Based on her extremely popular undergraduate class, "Economics of Sex and Love", and her
blog
, the book takes an unsentimental, calculable approach to understanding romantic human interaction.
Here are some of the
reviews
that
Dollars & Sex
has received so far:
"Economists may seem soulless, unlikely guides to affairs of the heart. But Dollars and Sex, a delightful book by Marina Adshade…may convince you otherwise…she summarizes her own research and that of other economists, and shows that forces of supply and demand indeed loom large in the implicit market for romance."
-
Robert Frank, The New York Times
"Adshade's strong suit is clear—she deftly relays the basics of economics ... using statistically observed behavior, and shades her position with astute reporting on external cultural and economic conditions. The content of the book springs from an undergraduate course Adshade teaches called "Economics of Sex and Love," so readers unfamiliar with Econ 101 (or Sex 101 for that matter) needn't fear—Adshade's an understandable and engaging teacher." -
Publisher's Weekly
In her candid interview at Lavin, Adshade says that she began teaching her class to show students that economics can be applicable to their lives—and that it can be interesting, too. It seems that students agreed with her, as Adshade said her class at the Vancouver School of Economics at the University of British Columbia is often over-capacity—with hopeful learners waiting in the stairwells in the hopes of nabbing a spot. Proving that economics doesn't have to be dull, Adshade presents a compelling framework for looking at the driving forces behind the choices we make in our love lives. Where most lecturers use examples of coffee and tea to teach their audience about economic theory, Adshade uses "alcohol and promiscuity." Authoritative and accessible, her presentations have a great deal to teach us about love and economics—and why the two are more intertwined than we ever imagined.