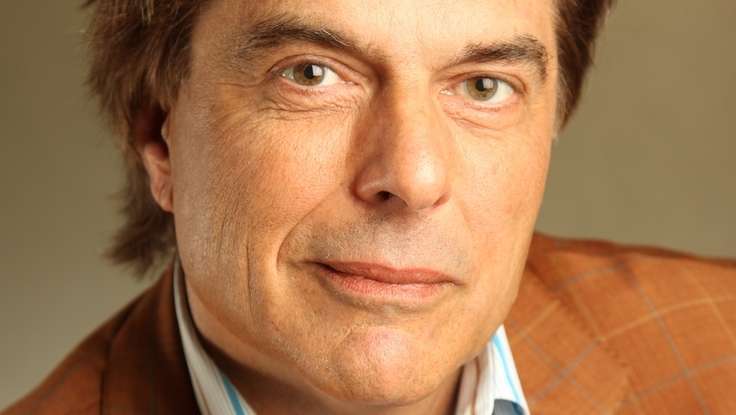 Economics
| May 03, 2013
The Cheap Energy Era Is Coming To An End: Jeff Rubin, In A New Keynote
"You are in the midst of nothing short of a revolution,"
economics speaker
Jeff Rubin
told a crowd of 2,000
in a new keynote
on the energy industry. Not only were oil prices at their highest ever this year, but Rubin suggests the uphill price increase will make the resource too expensive to consume at current break-neck speeds. "Are we going to produce oil that we can afford to burn...and grow at the kinds of growth rates that we've become accustomed to?" he asked delegates at the Williston Basin Petroleum Conference. "I'm suggesting that we're not going to be able to do that."
Rubin also noted that the U.S. Department of Energy predicts the nation may become self-sufficient in oil production within 20 years. Many people herald this prediction as a solution to our reliance on foreign oil. Rubin argues that where we get our oil isn't the real issue, however. Energy independence won't necessarily help lower skyrocking oil prices. "The problem is not where the oil comes from; the problem is what the oil costs," he said in his talk. And, so long as "oil remains the lubricant of the world economy," Rubin argues that economic growth can not continue at the rates we are seeing today.
The news isn't all bad, though. High oil prices means that the manufacturing and agriculture industries could enjoy a renaissance in North America, Rubin says. "Tomorrow's economy [may] resemble a lot more the economy of 30 or 40 years ago than the global economy [of today]," he adds, as globalized production chains rely heavily on cheap transport costs. He recently expanded on this shift in an exclusive interview he gave with Lavin (check out the
video here
). Further, as he and
David Suzuki
have been promoting on their
cross-coutry lecture series
, being forced to cut back on oil dependance could lead us in greener and more sustainable directions. Author of
The End of Growth
and
Why Your World is About To Get a Whole Lot Smaller
, Rubin is a prominent voice on the energy sector, and how the changing industry will affect the economy and the environment.