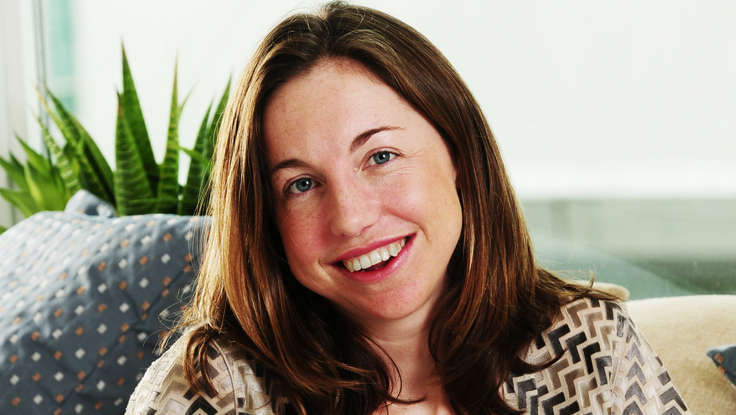 Economics
| May 24, 2013
Work Hard—But Take Time To Enjoy Your Money, Too: Elizabeth Dunn on CNN
"The logic is so simple: If I work hard now, the money I earn will give me the opportunity to do all the things that make me happy later,"
Elizabeth Dunn
and
Happy Money
co-author Mike Norton write in a
CNN blog post.
We assume that if we work hard and earn lots of money, we will eventually become happier people because we can afford all of the things we want. According to Dunn, however, there's a giant flaw in this logic: "We get so caught up earning money that we forget to leave ourselves time to enjoy it." Money
can
buy us happiness, Dunn says. What's important, however, is
how
we spend that money and how much
time
we have to relish in the fruits of our labor.
What can we do, then, to make better use of our money? "Focusing on how money can improve our time, rather than on how money can swell our coffers, offers the possibility of much more happiness," the article suggests. If you are thinking of getting a pet, for example, consider the long-term benefits rather than the upfront costs. On the one hand, buying yourself a goldfish is inexpensive and requires a limited time commitment. Buying a dog, on the other hand, costs thousands and is a long-term, time-intensive commitment. "But what many people fail to consider is that the dog might transform the quality of their time. Having a dog commits us to going on daily walks and chatting with other dog owners at the park," Dunn writes. "Research shows that exercising and talking to others are among the very happiest ways to use our time. In this case, dog beats fish."
In the CNN post, Dunn also urges readers to reconsider whether their car is contributing to their decreased happiness. "Commuting ranks among the unhappiest activities in a typical day," she notes. And, it's
still
an unhappy activity even if you are driving a nice car. "Sinking more money into a car is a bad deal for happiness," she explains. "Research shows that drivers get no more pleasure from commuting in an expensive car than a cheap one. As a result, Americans spend two hours of each day working just to afford cars that do little to improve their happiness." Dunn's research also suggests that scrapping a car altogether may be an even better option. "In one survey, New Jersey commuters reported feeling considerably less stressed after commuting to work in New York City by train than by car," she writes. Whether it's taking more time off, investing in a trip or long-term pet, or reevaluating if that expensive sports car will
really
make you feel as great as you think
,
Dunn urges you to consider how the money you spend will affect the quality of your time. In her book and her speeches, she shows us that money can indeed translate into contentment. We just have to know how to spend it.