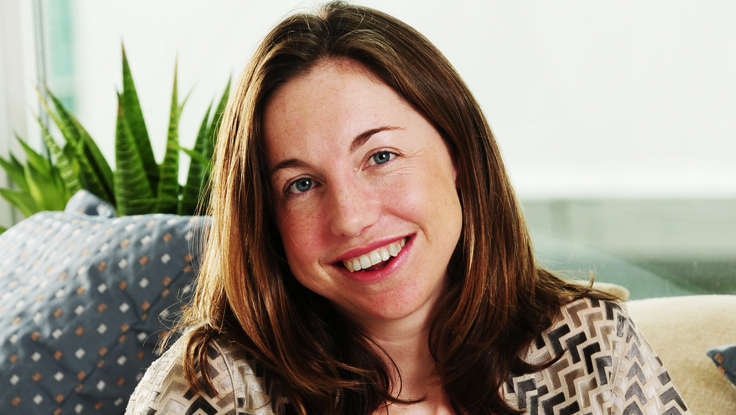 Economics
| May 06, 2013
Buy Experiences—Not Things: Happy Money Co-Author Elizabeth Dunn
Economics speaker
Elizabeth Dunn
and her
Happy Money
co-author Michael Norton think that money can bring you happiness. That is, if you know how to spend it properly. "Anything that fundamentally changes the way you spend your time is a good use of money—it's happy money," Dunn says in a new interview in
The Financial Post.
Published in advance of the release of
Happy Money
(due out May 14), the professor of psychology at the University of British Columbia shares some advice on getting the most out of your money, and how to boost your mood through making the right purchases.
First and foremost, she recommends spending your money on experiences with others rather than material objects enjoyed on your own. "Social relationships are the single most critical thing in our lives for happiness. Anything we can do with our money to enhance those relationships is a good thing," she says. It's not that a new pair of shoes or a piece of furniture can't make you happy. It's just that Dunn says going out for dinner with a spouse or taking a trip to a new city with a friend tends to bring you deeper and longer-lasting fulfillment. She also says that the key to make "happy money" purchases is delayed gratification, in a sense.
"Even if you're not wealthy, we have access to so much. It's unbelievable what you can go out and buy," she tells
The Financial Post
, "The question is: why aren't we incredibly happy then? Part of the answer is that we get used to things and stop appreciating them." She adds: "We think the best way to be happy is to have lots of everything. But in fact, having less of the things we like best, at least temporarily, can renew our capacity to appreciate them." In her forthcoming book, Dunn shares insights on how to spend your money more wisely—and how your mood can be improved by doing so. Regardless of how much money you earn, Dunn's tips can be applied to improve satisfaction with your spending habits. Using her five key principles, she shows audiences how they can use their money to lead happier lives.