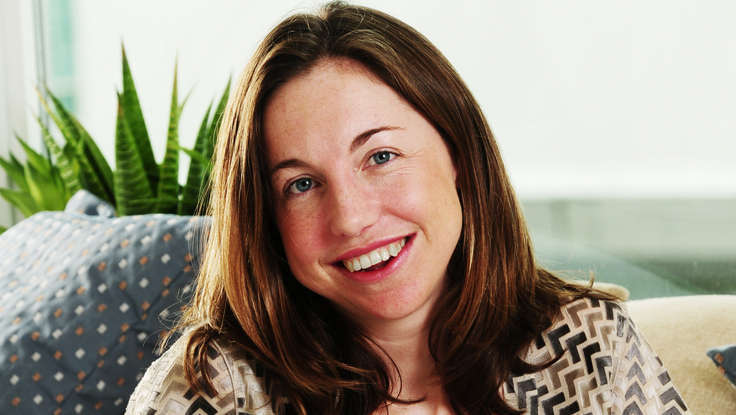 Economics
| April 22, 2013
Taking The Pain Out Of Taxes: Happy Money Co-Author Elizabeth Dunn
Paying taxes doesn't exactly elicit a feeling of exuberance for most people. In fact, as
economics speaker
and
Happy Money
author
Dr. Elizabeth Dunn
notes, many people actually associate the word 'death' with taxes. In her
New York Times op-ed
(which appeared on the cover of the
NYT
Sunday Review last weekend), she argues that paying taxes doesn't have to be painful. It's not easy to justify giving your money away when you can't see the benefits, she writes. But, when a few simple shifts were made and Americans felt more control of their tax dollars, significant increases in happiness were reported.
"There is a particular irony to the fact that Americans hate paying their taxes," Dunn proposes, "Americans love helping the less fortunate." Americans are repeatedly ranked within the top 10 countries in the world with high percentages of citizens who voluntarily donate to charity, eagerly help out strangers, and readily perform volunteer work. When they see the direct correlation between their money and a good cause, many people are happy to lend a financial hand to social causes. That's why it's important, she explains, for them to see where their money is going. When people feel that their money is going toward services they support, many people report being less averse to sacrificing their wages to support their communities. Further, while it is not necessarily possible—or sensible—to allow Americans the ability to choose where
all
of their taxes go, it has proven effective to give them an option of how to spend a small percentage of their tax dollars.
If none of these suggestions are possible, or if they are just not enough to ease the tax pain, Dunn has one last suggestion. "Leaving aside your own hard work and inherent genius for a moment, consider the many external contributing factors—the mentor who always believed in you, or the family member who gave you that loan," she says in the article. "Our latest research suggests that this simple thought exercise encourages people to believe that their wealth comes with a responsibility to others. In turn, this feeling of responsibility makes paying taxes less painful." In both her book and her talks, Dunn provides research on how we can feel happier about our financial situation. When you make smarter spending decisions—and change your mindset about how you spend—you really can gain happiness from money. No matter how little or how much money you have, anyone can use Dunn's principles to change the way you spend—and, in turn, the way you feel.