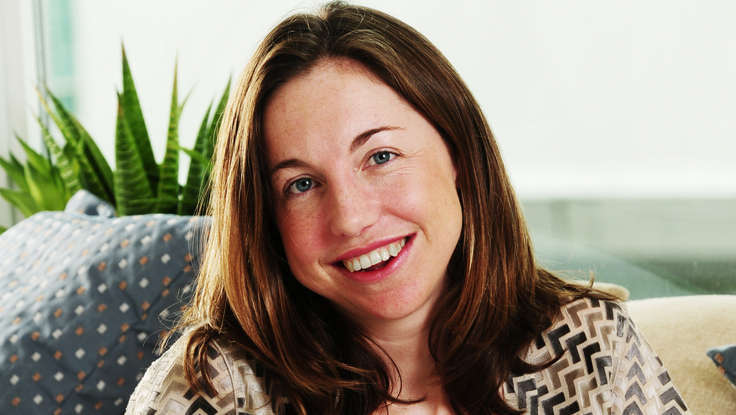 Economics
| May 10, 2013
Money Makes You Happy—When You Share It: Elizabeth Dunn
Rich or poor,
economics speaker
Elizabeth Dunn
has evidence to show that people are happiest when they spend money on others rather than themselves. In fact, in researching for her new book
Happy Money
(co-written with Mike Norton), Dunn discovered that the effect was true across all cultures and income levels, which means she may have tapped into a new universal characteristic—one that she and Norton believe could even be hardwired into our brains at the societal level. "We think that in our evolutionary past it probably benefited peoples' survival to be willing to provide help for others," Dunn said in an interview with
The Province
. "A simple read of evolutionary theory is that everyone should look out for themselves, and that may be true at the level of the gene, but at societal level, we're kind of programmed to want to help others."
As a press release from the
University of British Columbia reports
, Dunn and Norton compiled research from 136 countries and combined it with new studies from Canada, India and South Africa to complete their book. All of this analysis pointed toward the fact that people worldwide experience emotional rewards when they share their money. This is true whether the person in question has an excess of money or just enough to get by, as well. "Even in these relatively impoverished areas of the world we find people are happier when they spend money on others rather than themselves," Dunn told
Global News
.
Here are some other tips (
listed in the UBC press release
) that Dunn's book—and her keynotes—point to for making your spending count:

Buy experiences – like trips, concerts and special meals that inoculate against buyer's remorse.

Make it a treat – making daily habits into special indulgences increases satisfaction.

Buy time – before making a purchase, ask yourself, "How will this change how I use my time?"

Pay now, consume later – paying up-front and delaying consumption maximizes the pleasure of anticipation and reduces debt.

Invest in others – spending money on others provides a bigger happiness boost than spending on oneself.