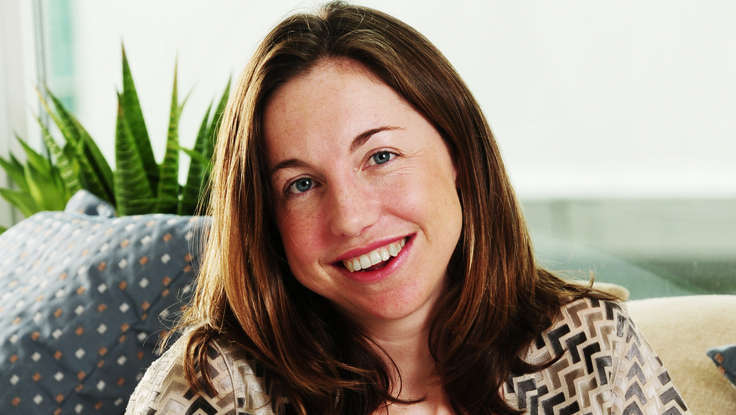 Economics
| June 07, 2013
The "Magic Formula" For Happy Spending: Elizabeth Dunn in Forbes
That marble countertop may look nice, but according to Economics speaker
Elizabeth Dunn
, it probably won't bring you long-term happiness. The
Happy Money
co-author recently talked to
Forbes,
and some of her suggestions for turning cash into "happy money" are pretty surprising. It turns out that material purchases don't tend to make us as happy as buying experiences does. While many dream of the day they can buy a home, getting the biggest one on the block won't necessarily make you happier. Especially if you skimp out on vacations and nice dinners with loved ones to afford it.
If we know that experiences make us happier than material goods, then Dunn has a "magic formula for happiness": Combine the use of time and money to engage with someone. "Buying a gift for your grandchild or nephew can be great, but it's even better if you combine that with the gift of time," she explains
in the article
. "If you're going to get your eight-year-old nephew a Frisbee, go toss the Frisbee around in the park with him instead of just buying it and letting him play on his own." Not only that, but if you delay the consumption of these experiential purchases (buying now, enjoying later) you'll boost your spirits even more. "For example, if you'll be going on vacation on Labor Day, you should pay for it now," she says. "Then, you'll enjoy the pleasure of anticipation all summer. Engaging in that anticipatory excitement can actually make the experience better. By the time Labor Day rolls around, the vacation feels free."
Delayed gratification creates what Dunn calls the "drool factor." The more we look forward to an experience, the more gratifying it is when it eventually comes. To create the ultimate happiness level you could even combine all of Dunn's tips into one: Pay for that great trip you're taking next year today, let the excitement build, spend it with a great friend, and buy them a round of margaritas while you enjoy each other's company. When you follow Dunn's principles of smarter spending, it turns out that money really can buy you happiness. All it takes to boost your mood, she tells us in her speeches and interviews, is knowing how to spend your money right—no matter how much or how little of it you have.