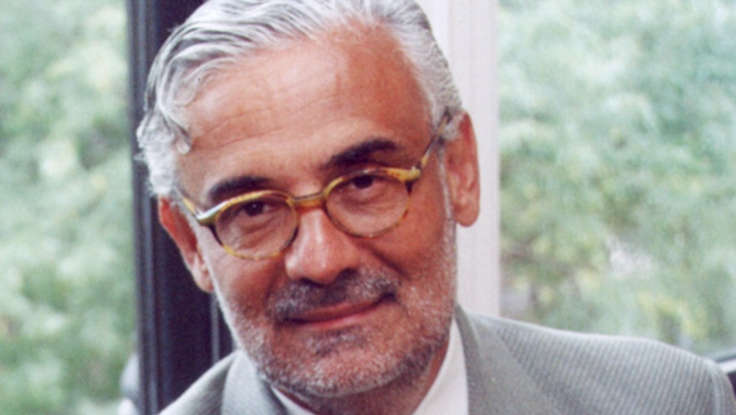 Diversity
| March 27, 2013
Marcelo Suarez-Orozco: The Future For Children Of Undocumented Immigrants
In
a study
that diversity speaker
Marcelo Suarez-Orozco
co-authored in 2011, he pointed out that there has been a lack of research on the impact of growing up as a child of illegal immigrants. Now, in
an article in NBC Latino
this week, the dean of the UCLA Graduate School of Education and Information Studies discussed the impediments to living as the child of undocumented immigrants. The legal status of parents without immigration documentation can dramatically impede the success of their children, he notes. "They are motivated to offer their children a better set of opportunities. Ironically, their own lack of documentation impedes access to a wide variety of services and support that children are entitled to," Suarez-Orozco tells NBC. "It fundamentally creates a culture of fear. Taking the child to school or taking them to the store generates all sorts of mental calculations."
In his landmark study,
"Growing Up In The Shadows,"
he says that nearly 5 million U.S. children are at risk of "lower educational performance, economic stagnation, blocked mobility and ambiguous belonging," due to their parents' illegal status. He also notes: "[This] affects cognitive development, engagement in school, and [a child's] ability to be [an] emerging citizen." These issues continue as the children age, as well. Licensing, school tuition, and job applications are just three of the areas where children of non-documented immigrants face barriers later in life. Studies like his, and new ones that are being commissioned now, help shed light on the unintended consequences that immigration policies have on children. Suarez-Orozco argues this is especially important given that children of immigrants are the fastest-growing child demographic in the country.
A distinguished voice on immigration and diversity issues, Suarez-Orozco has delivered lectures to a wide array of audiences internationally. He discusses the way that globalization and large-scale immigration are affecting the nation's youth, and why important changes need to be made in the education sector and public policy to ensure these children become informed citizens. He has written many books and papers on these topics—and he brings his vast knowledge of the changing social landscape to his eye-opening presentations. America is changing, he argues, and we need to shift our thinking to ensure all of her residents have the tools they need to succeed.