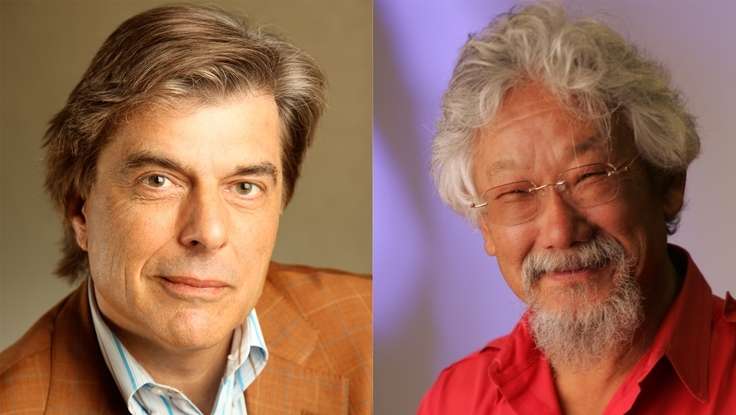 Environment
| September 20, 2012
Ecology & Economics: David Suzuki and Jeff Rubin's New Lecture Series
Environmental activist
David Suzuki
and prominent economist
Jeff Rubin
may seem like an odd match to co-host a
lecture series
—but the two speakers have more in common than you might think. After meeting in Vancouver earlier this year, they agreed that new solutions to sustainability can be found at the intersection of ecology and economics. Thus, the Eco Tour was born. Suzuki and Rubin will be speaking in various cities (starting on September 23), exploring the vital connection that exists between the economics community and the environmental movement.
Rubin is one of the world's most sought-after voices on the future of oil and energy. A sustainable future, he says, requires institutional change. "Sustainability isn't just an abstract notion," the bestselling author of
Why Your World is About To Get a Whole Lot Smaller
says. "It is the governing idea behind the kind of economy we need to foster."
Suzuki, the host of CBC's long-running series
The Nature of Things
, and one of the world's most recognizable environmentalists, agrees that an economical overhaul has to be made in order to protect natural resources. "The challenge with climate change is not how can we afford to reduce emissions," he argues, "but how can we construct an economy that lives within the confines of nature's boundaries?"
David Suzuki Photo:
David Suzuki Foundation