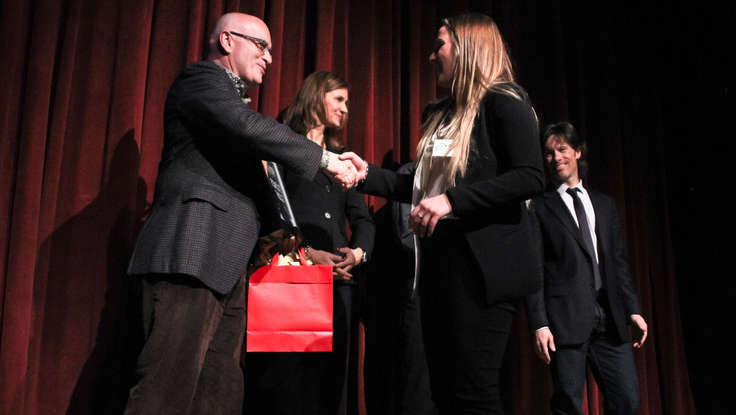 Education
| April 01, 2013
College "VOICES": David Lavin Judges a New Generation of Public Speakers
Organized for students, by students, The Voices Speech Competition that took place at Toronto's Great Hall last week brought together competitors from four colleges—each trying to take home top prize honours in a hotly contested public speaking competition. Among those deciding who would be crowned victor was our own David Lavin.
After several heated oratorial hours, the panel of judges settled on George Brown College's Rebecca Chevalier, whose socially charged performance struck a chord with the audience. Prizes were also handed out to George Brown's Aisha Farah for creativity, while the people's choice award went to Kristen Ferkranus of Seneca College.
Congratulations go out to all the competitors, and to the organizers, who did a great job of putting on a seamlessly professional event—and check out some photos we snapped while at the event below!