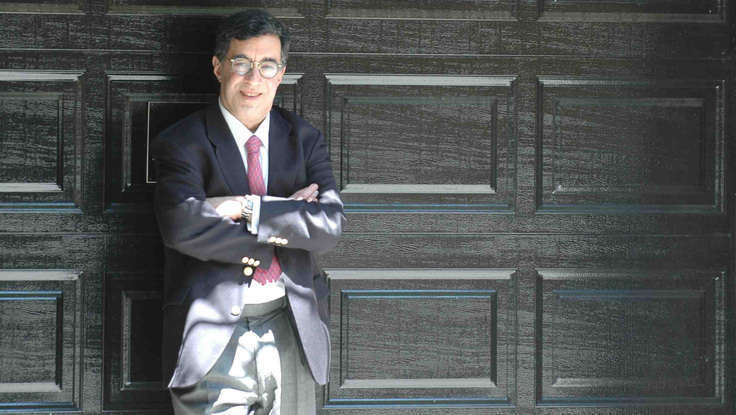 Politics
| December 18, 2012
David Andelman: 2030 Will Usher In The End Of The Global Superpower
According to a
new report
issued by the U.S. National Intelligence Council, the Chinese economy is likely to surpass that of the United States in less than two decades.
David Andelman
, Editor of
the World Policy Journal
, agrees that 2030 will bring massive changes in both the East and the West. He also says that this change in the global economy will trigger a massive power shift. "I think we're going to find that there is no real superpower anymore [by 2030]," he says in an interview with
Huffington Post
. Instead, he thinks that the world will separate into "global blocks" where cooperatives will form and individual countries will not hold global power to the same extent as in the past. There will be no superpowers as we know them today, he explains, but some countries will still be more powerful than others. The main difference is that countries outside of the United States, such as China, will soon be taking an increasingly powerful position on the world stage.
He also says that we are not thinking broadly enough when it comes to shifts in economy and power. We are thinking of Asia's growth mainly in terms of China, he argues, but it is possible that India could very well surpass China by 2030. For America to maintain a leadership role down the road, Andelman says the country must accept the rise of other countries and learn how to deal with these economic, social, and political shifts accordingly. "We need to focus on the fact that we are not, generally, the superpower anymore," he explains. "We are not the world's policeman, we are not even the world's greatest trader or dominant economy or, in any other fashion, dominant. We need to understand that we have a role in this world, hopefully, as an example of democracy that works...and an example of decency that the world can look up to." If the country holds to that, he says that it will continue to be successful in the future.
Andelman has devoted much of his career to providing informed and enlightening insights on international affairs. Before his current role, he was the Executive Editor at
Forbes
, a domestic and foreign correspondent for
The New York Times
and the
Times
' Southeast Asia Bureau Chief. He has also worked with CBS and CNBC and has covered stories from all parts of the world—giving him a breadth of knowledge rivaled by few, if any, other journalists. Andelman has also authored three books, and gives powerful and forward-thinking keynotes. There are new challenges popping up all around us, and Andelman charts the course of these changes and provides sound advice on how to embrace and benefit from them.