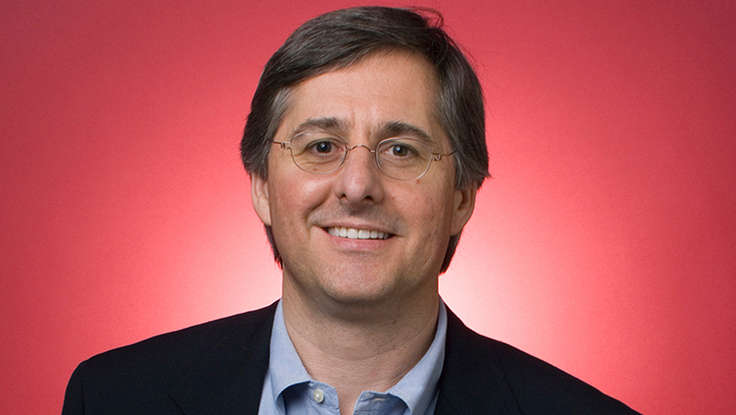 Technology
| February 28, 2012
Dan Lyons: Are We Ready for the Social Mobile Revolution?
Dan Lyons, the Newsweek Technology Editor
whose keynotes are part tech coverage, part business primer, and part stand-up comedy, has a new speech on the social-mobile revolution. Perhaps best known for the Apple-centric blog that he wrote for many years, Lyons is equally adept at charting the way new technologies are intersecting with—and radically changing—our world on every imaginable level, and in real-time. Here's his new talk:
The Social-Mobile Revolution: The New Platform That Is Changing the Way We Work, Play, Make Friends and Do Business

By 2013 there will be 1 billion smartphones on the planet, and by the end of this decade that number may soar to 5 billion. What happens when almost everyone on the planet is constantly connected to the Internet, and to each other, via social networking sites like Facebook, Twitter and Google+? What's being created is a new mass medium that changes virtually everything about our society. This new platform, with its ubiquitous, constant, peer-to-peer connections, is disrupting established industries, forcing us to rethink the definition of friendship and privacy, and utterly reinventing the way we entertain ourselves. Games like Farmville and Mafia Wars may be inane but people are devoting huge amounts of time and spending billions of dollars playing them. Apps like Foursquare are turning life itself into a kind of real-time video game. (In Silicon Valley this is called "gamification.") Sites like YouTube and Facebook have become performance spaces, almost a new kind of TV where everyone can be part of the show. In this entertaining and insightful talk, Dan Lyons explores the profound social implications and huge opportunities created by this new medium, and wonders, Are we ready for this?