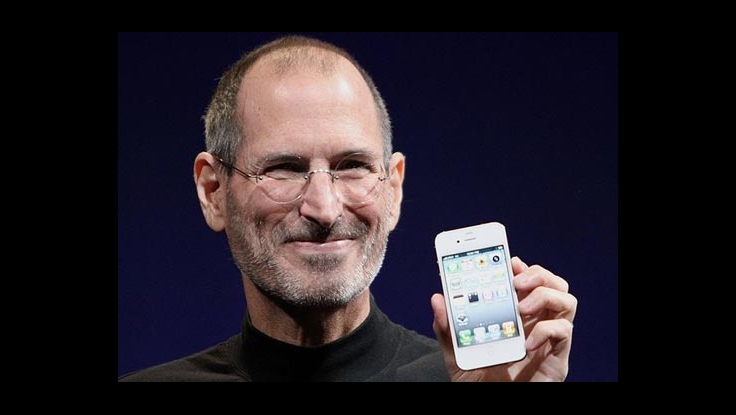 Apple
| August 25, 2011
Three Views on the Visionary Career of Steve Jobs
It's the end of an era for Apple.
Steve Jobs, arguably the most influential business leader of our time, has stepped down as the company's CEO. Noted tech scribe
Dan Lyons
, who made waves with his penetrating and satirical blog
Fake Steve Jobs
, has a good
Daily Beast
story
on the closing of this important chapter. Lyons doesn't exactly predict a doom-laden future for Apple, but he does raise some questions around the company's significant loss. Remember, Apple did fire Jobs once, and it was only after his return that it rose to the top of the tech heap.
Of the literally thousands of stories written about Steve Jobs over the years, few have garnered as much attention as
Lev Grossman
's major
TIME
magazine cover
story
, "How Apple Does It." Written a few years ago, the piece caught Apple at a time of growth, showing just how far it was going to go. During the interview, Jobs himself nailed the reason Apple didn't operate like the rest of the tech pack. While telling Grossman about how manufacturing folks and engineers would always tell him things were impossible, Jobs says, "when we took it to the engineers, they said, 'Oh.' And they came up with 38 reasons. And I said, 'No, no, we're doing this.' And they said, 'Well, why?' And I said, 'Because I'm the CEO, and I think it can be done.' And so they kind of begrudgingly did it. But then it was a big hit."
And, if you're into longer reads, pick up
Alan Deutschman
's riveting Jobs bio,
The Second Coming of Steve Jobs
, which
Publishers Weekly
called, "A revealing, balanced portrait...Deutschman gets closer to Jobs's inner self than any previous attempt."
Read more about speakers Dan Lyons, Lev Grossman, and Alan Deutschman.