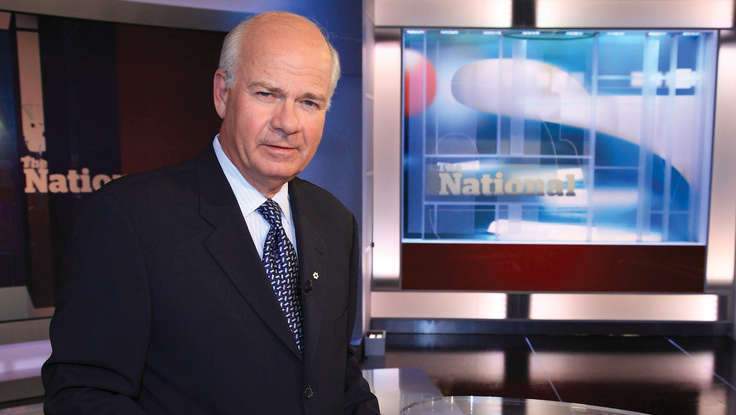 Arts and Pop Culture
| June 20, 2013
The Darkest Corner Of The Room: Peter Mansbridge On Today's Media
With 45 years of broadcast experience,
The National
's
Peter Mansbridge
has reported on it all. In a
post for CBC,
the news anchor reflects on the media today—and why good
and
bad news stories should have a place in the headlines. "True, there is a lot of bad news and it tends to get the most space, and it's important to reflect that in our coverage," Mansbridge writes. "But there's good news out there too about personal achievement, about heroism, about academic and corporate accomplishment." He adds: "We can't forget to find time and space for those corners too whether we rush there or not."
The post was written in response to a remark made by former CIA director General Michael Hayden. Mansbridge says he has been thinking about one comment Hayden made in particular: "The media today has a tendency to immediately rush to the darkest corner of the room." This got Mansbridge's wheels turning. He agrees that sometimes the media does, indeed, immediately rush to the darker stories out there. However, he says that these stories are important for the the public to hear. And, he adds that it's been a breakthrough year for powerful and thoroughly researched investigative reporting. Not only that, Mansbridge says there are many award-winning stories that come from brighter places.
A powerful speaker both on the nightly news and in his keynote speeches, Peter Mansbridge provides an insider look at the media industry. And, he shares the stories he's covered that help bind the nation together.