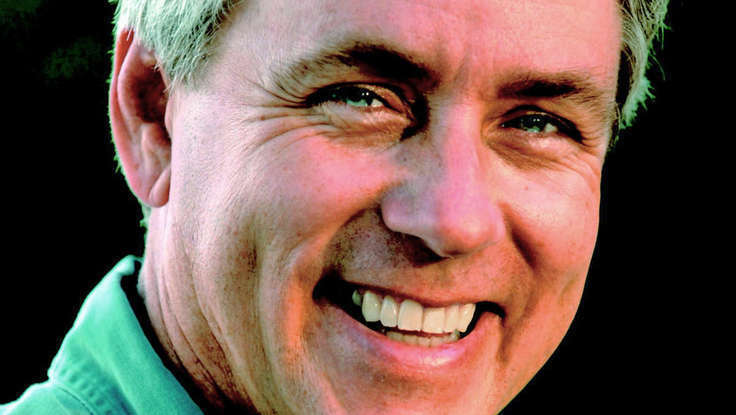 Authors
| June 25, 2013
Bad Monkey: "Irresistible" American Satire By Carl Hiaasen (NYT)
"Nobody beats
Carl Hiaasen
, when it comes to making fun of Southern manners, South Florida-style,"
The New York Times' Janet Maslin
writes. The popular Florida-based satirist just released a new book for the summer,
Bad Monkey
. Maslin describes it as "a satire meets police blotter," and it brims with the comic style Hiaasen has become renowned for as one of the Sunshine State's most prominent literary voices.
Hiaasen recently stopped by NPR to
discuss the new book
. (You can read an excerpt of it
here
.) With a presence as comical on the air as on the page, he discusses his love-hate relationship with his native state. He divulges his inspiration for some of the characters in the book (such as the Dragon Queen, who is based on a woman with a murderous streak) and how they've become the the backbone of his writing. When he's not writing novels, he is a columnist for
The Miami Herald.
"The one thing a column does is it gives readers a sense that they're not the only ones who feel a certain way: 'Oh good, he not only agrees with me, but he's putting it in writing,'" Hiaasen says. "It strengthens the positions of those whose voices are not always heard, or not always listened to, as they should be."
While he says he doesn't necessarily intend to "change the world" with his writing, he does admit that "the readers do respond." Hiaasen puts Florida's stranger-than-fiction truths into print—crafting a scathing, but relatable, satire of the southern state. He draws from his immense body of work to deliver insightful and wildly entertaining keynotes. He tailors his material to different audiences, presenting a particular slice of Floridian life to each. Hiaasen presents a brutally honest critique of the state while also giving a subtle nod of adoration to this truly unique part of America.