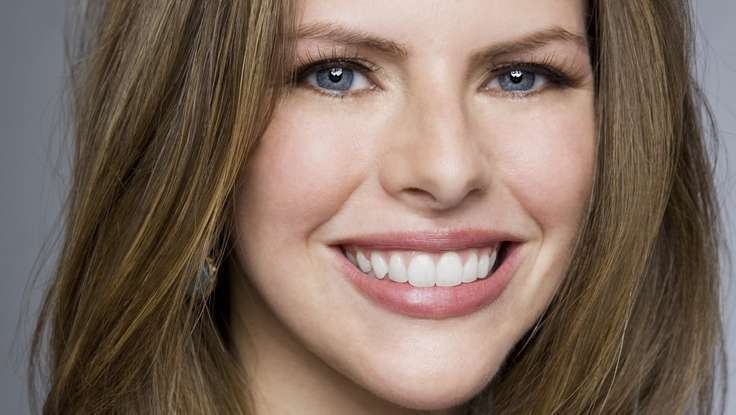 College
| April 29, 2013
Making Friends in College: Carlin Flora On Why These Relationships Matter
In her timely new keynote,
college speaker
Carlin Flora
says that the friends you make while "figuring yourself out" and hitting the books are more important than you probably realize. She also says that many people "may not realize that choosing friends wisely and building them up during the young adult years makes it much more likely that those friends will continue to influence them positively for decades to come." In a recent discussion with Lavin, Flora unpacked the key takeaways from her talk about her book
Friendfluence
, and explained the unexpected ways your friendships affect who you are and how you act.
Flora argues that it's especially important to make lasting friendships, and to be choosy about who you become friends with, while you are still in school. Why? "You're never again going to be thrown together so consistently with people your own age," she says, "in a setting where talking about everything from ancient philosophy to personal problems is expected and encouraged." The right friends can help you cement your identity in a tumultuous time, provide you with practical advice on achieving your goals, and give you much needed emotional support. It is important, says Flora, to take a vested interest in meeting the people who are going to have the most positive and productive impact on your life.
"It's easy to passively fall into friendships with people in your dorm or people who happen to sit next to you in class," Flora notes. "Such serendipitous encounters CAN lead to wonderful, life-long friendships, but now is a time to be conscious about what you value and what you want to get out of college, and to seek out friends who share those goals and who can therefore help you meet them." The insight she shares in her talks will allow you to understand more about your ancient desire to connect with others. But, what's more, it will redefine your entire college experience and help you get the most of your post-secondary education. A seasoned journalist, Flora weaves case studies and unbiased research into her writing and her talks. Good friendships, Flora says, are about more than just finding someone to pass the time with after class. In fact, the right friends are key to ensuring your social—
and
academic—experiences are all that they can be.