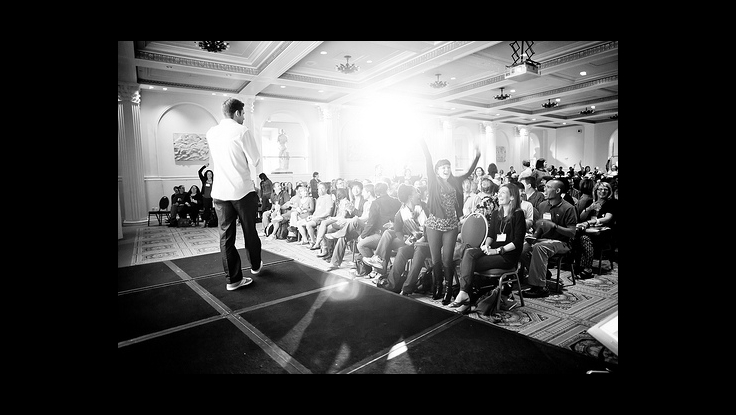 Art Of Non-conformity
| June 23, 2011
Chris Guillebeau: An Unconventional Summit on Living Unconventionally
Chris Guillebeau, the man behind the popular
Art of Non-Conformity blog, recently hosted the World Domination Summit, and it was about as far from your traditional conference as you can get. Instead of one set location, like, say, a convention center, Guillebeau's sprawling, energizing Summit took place across a variety of locales across Portland -- including an art museum, a park, and an indie bookstore. Each location was chosen for its ability to spark discussion and creativity. The Summit, attended by hundreds, had a simple goal: to help its attendees discover how to live a remarkable life in an otherwise conventional world.
In keynotes and workshops, speakers—headlined by Guillebeau himself—shared inspirational stories and an underlying message of adventure over efficiency. With anecdotes and hard-won practical life lessons, Guillebeau eschewed a one-size-fits-all solution for living a meaningful life; he focused instead on the individual passions of those in the audience As in his blog, Guillebeau encouraged attendees to embrace opportunities and make brave decisions to live differently.
Click
here
to see a complete set of photos from the World Domination Summit.
Read more about inspirational speaker Chris Guillebeau