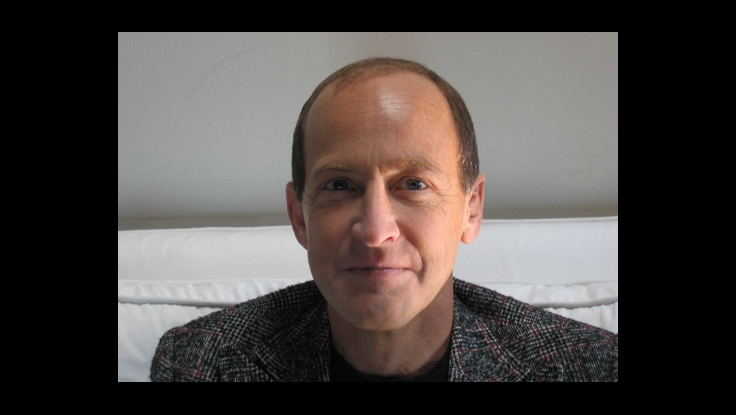 Oscar Winner
| June 01, 2011
Charles Ferguson Tackles Titans from Wall Street to Wikileaks
From the Iraq War to the Wall Street collapse to WikiLeaks
,
Charles Ferguson
— our newest speaker — doesn't shy away from topics that shake foundations. It's all fair game to this tech entrepreneur-turned-filmmaker who won the 2011 Best Documentary Oscar for
Inside Job
—the powerfully clarifying film that went further than any other in portraying greedy bankers as the root cause of 2008's financial meltdown. Instead of basking in Oscar glory, though, Ferguson used his acceptance speech to eloquently—and forcefully—criticize Wall Street in front of an audience of millions: "I must start by pointing out that three years after a horrific financial crisis caused by massive fraud," he said from the podium, "not a single executive has gone to jail."
Ferguson's previous film was just as pointed.
No End in Sight
exposes failures in the first years of America's occupation of Iraq and how leadership errors caused increased violence and, nearly, civil war.
The New York Times
praised the directorial debut for "[presenting] familiar material with impressive concision and impact, offering a clear, temperate and devastating account of high-level arrogance and incompetence."
What makes Ferguson valuable as an observer is that he comes from a very successful background in business, specifically new technologies. In 1994, he founded the company that made FrontPage, before selling it to Microsoft. He went on to lecture at MIT and UC Berkeley, authoring four books in the meantime. His unique roots in business, academia, and now the arts make him a captivating speaker who delivers clear-headed and rousing talks that are unafraid to tackle the biggest, messiest, most important issues of the day.
Read more about Oscar-winning documentarian, Charles Ferguson