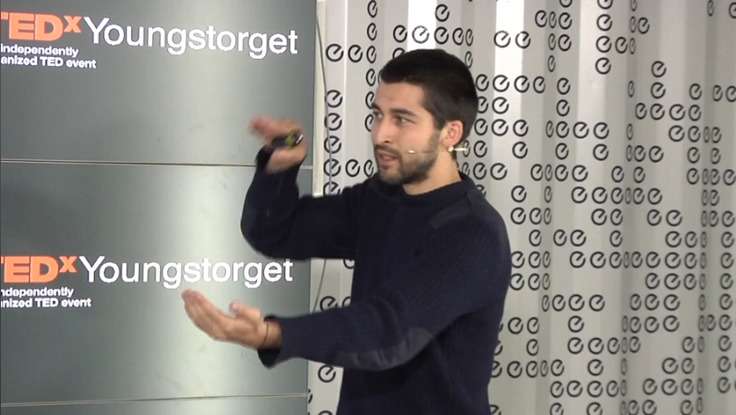 Environment
| November 14, 2012
Cesar Harada: The Cities Of The Future Are Linked To The Oceans [VIDEO]
"The ocean is the future of our food, our energy, of our shelter, of our transport, of our information system and of our security,"
Cesar Harada
concludes in a new
TEDx Talk
. "The future of our species depends greatly on the quality of the relationship between cities and water." Harada, a French-Japanese entrepreneur and TED Fellow, has created a device that will help to preserve our oceans—and in the process, preserve our species. Protei, the unmanned shape-shifting robot, was created to help clean up pollution in the ocean as well as monitor the condition of the water supply in the future.
"50 per cent of the population exists in large cities near the water where there's more resources," he explains. "This tells us that large cities can only exist where there is water." Because we have chosen to populate near water, the cyclical impact is that, "cities [then] have an enormous impact on rivers, lakes, and oceans." Plastic and other garbage filtering into our water supplies is crippling the biodiversity of wildlife, he explains, while coastlines in places like Fukushima, Japan are devastated from the effects of man-made radiation. Further, another major form of man-made ocean pollution are the oil spills that choke the water supply, and decimate wildlife.
Harada and his team believe that the link between humans and the ocean exists at the crux of our very existence. Understanding this connection is not only important to correcting current conditions, but also to understanding how to build the cities of the future. "If you develop the city too quickly," Harada cautions, "you are going to destroy the ocean—which is the reason why the city was created in the first place." In his impassioned speech, he tells the audience that the we need to implement an Ocean 2.0 and a city 2.0, where we use new technologies and new ways of thinking to benefit from the natural resource—without destroying it in the process.