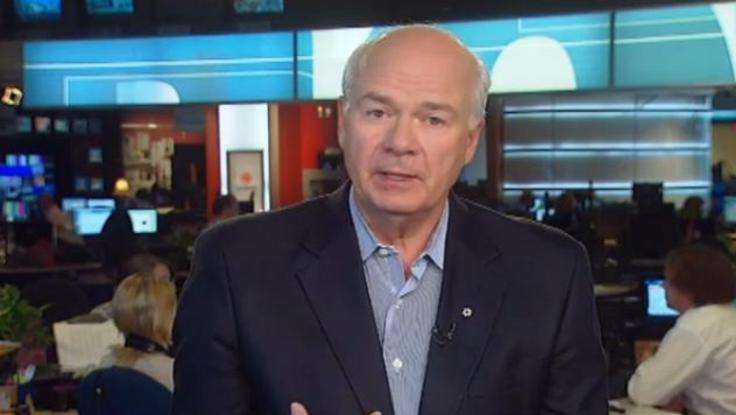 Celebrities
| May 08, 2013
Peter Mansbridge: On His 25 Years as a National News Voice
After 25 years as the anchor for CBC's
The National
—and 45 years of broadcast experience—
Peter Mansbridge
says he still gets excited every morning when he wakes up to go to work. His initial reaction to seeing a fire truck or an ambulance whizzing by, he adds, is still to chase it down the street and get the story. Even after being the face of Canadian news for so long, he tells
COMPASS media
that there are never any "really boring days." He still finds something new to learn, or someone new to meet.
Mansbridge has worked through five prime ministers; seven U.S. presidential elections; new popes, dying popes, and retiring popes; the end of the Cold War; the fall of the Berlin Wall, and the disintegration of the Soviet Union—just to name a few of the landmark historical events on his résumé. "Talk about being a witness to history," he writes in an
op-ed for CBC
. "No wonder I can't wait for the next 25—relax, that part was a joke." What advice does the seasoned journalism vet give for making it big in the media world? "I've always argued that being a journalist isn't about being popular," he continues in the CBC post, "it's about being accurate, fair and being able to put things properly in context."
Mansbridge is the most trusted voice in Canadian media—and he's got the
Reader's Choice award
to prove it! Having interviewed some of the world's most prominent leaders in every field, he offers a breadth of insight into current events that is rivalled by few others. He presents a compelling talk on leadership in any industry, backed by his decades of experience working with some of the best leaders in the world. Mansbridge shares the stories that bind the nation together—and shows audiences how they are writing, and re-writing, history everyday.