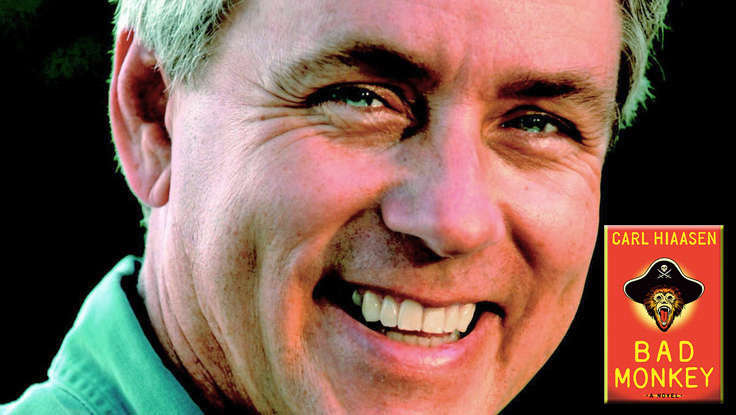 Authors
| June 11, 2013
Carl Hiaasen's Bad Monkey: Great Fun From Today's Funniest Novelist
Fresh off the presses,
bestselling author
Carl Hiaasen's
new book
Bad Monkey
is creating quite a buzz.
Bad Monkey
is the latest in his lineup of satirical novels; it addresses the ecological and social ills of Florida with scathing and hilarious accuracy. With twelve other bestselling novels and four bestselling children's books under his belt, Hiaasen is one of Florida's most well-known literary voices. Whether it's in books,
keynotes
, or his columns at
The Miami Herald
, Hiaasen provides an irrevent and hilarious account of the Sunshine State.
Here's what the critics are saying about
Bad Monkey
:
"Inspired . . . Another marvelously entertaining Hiaasen adventure."
—
Publishers Weekly
"Hiaasen is laugh-out-loud funny and thoroughly entertaining."
—Thomas Gaughan,
Booklist
(starred)