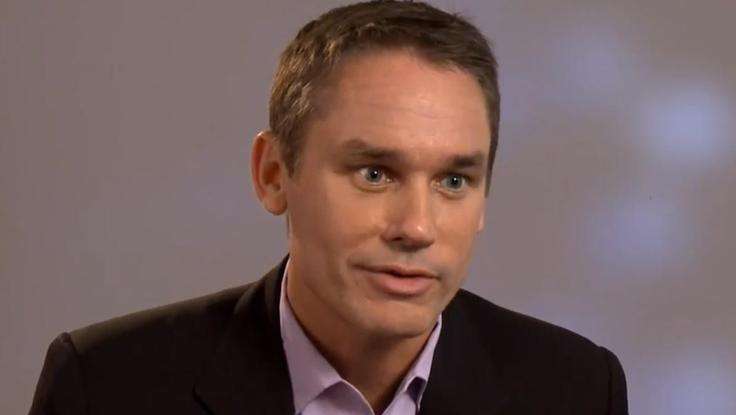 Business Strategy
| April 12, 2013
Be Clear & Authentic: Business Speaker Marcus Buckingham On Leadership
What is it that sets the world's best leaders and company heads apart from the pack? As one of the world's most requested
business speaker
s, Marcus Buckingham
knows a thing or two about what skills top level leaders possess. In
a new interview
, the business consultant and author unpacks two of the key skills that help managers lead their teams to success. The first is authenticity, he says, and the second is a penchant for clarity and vividness.
Buckingham believes that "your most powerful possession is authenticity." You need to genuinely believe in what you tell your team, otherwise you won't engage them. It's also critical that you don't try to lead in a style that doesn't match with your personality and your strengths. "Be in your own space as a leader," advises Buckingham. "Don't be Warren Buffet if you're Richard Branson [and] make sure that whatever you're doing and saying is truly you." Secondly, it is crucial that you set clear, vivid goals and projections for your team. If you are going to discuss expanding and innovation in the future, don't be vague about what you expect from your team, how you'll achieve your goals, and what the desired outcome is. This is important because the future can be an unsettling thing to think about. "Clarity," he says, "is the antidote to anxiety. If you want to get people excited about the short-term future, paint as vivid a picture as you can of what that short-term future looks like."
In his talks, Buckingham expands on these tips to teach business leaders in any industry how to maximize the potential of their teams and drive their company forward. Buckingham is a consultant and the author of five bestselling books:
First, Break All the Rules; Now, Discover Your Strengths; The One Thing You Need to Know, Go Put Your Strengths To Work, The Truth About You,
and
Find Your Strongest Life: What the Happiest and Most Successful Women do Differently
, forthcoming. Unconventional and entertaining, he speaks to over 250,000 people every year. He is also routinely sought after by companies like Toyota, Coca-Cola, and Disney. With customizable talks, he can help any organization maximize their potential and create a happier and more productive workplace.