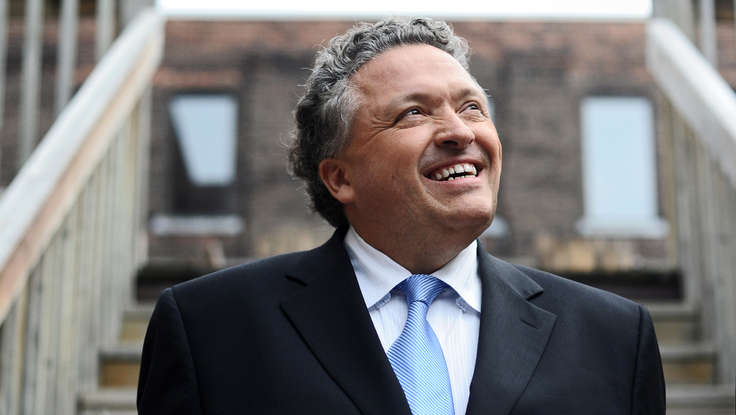 Change + Design
| October 20, 2011
Bruce Mau: What Protests, Like Occupy Wall Street, Can Learn From Design
For world-renowned designer Bruce Mau,
design doesn't begin and end with aesthetics—it actually means changing the world. Mau's infectious optimism permeates his keynotes, and his vision for applying design to social problems is evident in a recent
Toronto Standard
interview
that, among other things, asked Mau on his thoughts about the Occupy Wall Street Movement, which actually bears some similarities to a project he conducted in Guatemala with the aim to design a social movement.
From
Toronto Standard
:
The current Occupy Wall Street movement and its off-shots had us thinking about your project in Guatemala a few years ago. Essentially you were asked to design a sort of social movement, an initiative to raise awareness of the country's potential, to elevate its sense of self after decades of civil war. Based on that experience, and Institute without Boundaries, and Massive Change… what have you learned about social change, and what organizations can do to construct a movement?

We learned quite a lot [in Guatemala], I'd never done anything like that. Basically a lot of our work, what we're doing every day, is convincing people that there is a better way. And what you realize is that, if there's a way of defining design in this super diverse practice it is really about leadership.

If you ask "What is design?", it is imagining a future and then systematically working to execute that future. So whether that future is a product, social change, a new experience, a new way of doing things, that methodology applies.

I went to Guatemala and thought, "Wow, I never imagined doing stuff like this." I never imagined I'd be called on to do deal with the fact that a society has lots its capacity to imagine a positive future. After 36 years of civil war, its imagination was dominated by extreme images: violence, poverty and corruption. We needed to systematically invent a new image, a new capacity.

I learned a lot about my own culture while in Guatemala, that we have so many foundations to build upon, that we take for granted. We take for granted that there's a culture of justice, a culture of education, a culture of entrepreneurship and innovation, there is a culture of collaboration and openness.


In his talks, Bruce Mau gives us a glimpse at the future of human civilization. An expert on innovation and creativity, he shows us how design is improving the quality of life for millions of people around the world, and how we can—and must—extend this revolution to the entire human race.