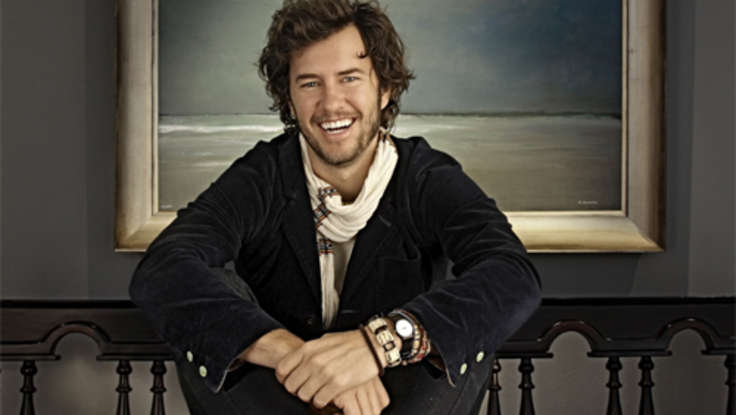 Social Entrepreneurs
| September 07, 2011
Start Something That Matters: A New Book by TOMS Founder Blake Mycoskie
UPDATE:
Start Something That Matters
is now #1 on Amazon!


Start Something That Matters
,
Blake Mycoskie
's first book, is now on shelves.
Start Something That Matters
, which took two years to write, aims, in Mycoskie's words, "to influence other people to go out into the world and have a positive impact, to inspire others to start something that matters." And the book doesn't just focus on TOMS, it also features an A-list peer group of social entrepreneurs such as Zappos founder Tony Hseih, charity:water founder Scott Harrison, and FEED Projects founder Lauren Bush.
Recently the TOMS founder made waves by announcing that his company would be expanding their One for One program to include
eyewear
—pledging to give the gift of sight to a person in need for each pair of TOMS eyewear purchased. The One for One model has not only helped TOMS sell and give away over one million pairs of shoes to children in need—it has also helped to redefine conscious capitalism and social entrepreneurship as we know it.
We'll leave you with some inspiring words from Blake himself—words that capture a tone familiar to anyone who's heard his energizing and popular talks:
"Like me, all of the people featured in the book faced insecurities and fear when first starting out. All of us bootstrapped with limited resources, and made countless mistakes along the way. After reading these stories of success, I hope that you'll realize that you already have everything you need to get started. You don't need a lot of money, a complicated business plan, or a great deal of experience to get your idea off the ground. What you absolutely must have, however, is the courage to take that first bold step forward."